The Capilano Blues Athletics Family Morn the Passing of Legendary Soccer Coach Doug Abercrombie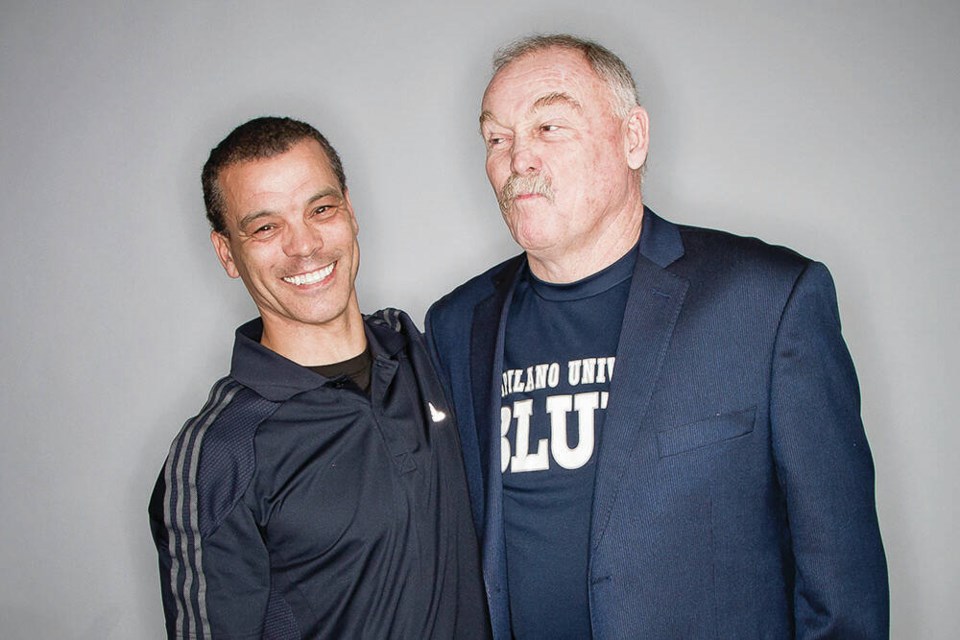 The Capilano University sporting community is mourning the loss of longtime titan of the school's soccer program.
Former women's head coach Doug Abercrombie, who led the Blues women to five national titles in the 1990s and 2000s, died January 2nd at age 78.
Abercrombie was at the helm of the program, then called Capilano College, during a dominant stretch, winning CCAA national titles in 1995, '96, '98, 2000 and 2001. The Burnaby resident also earned silver in '97 as part of a run that saw the Blues make the national championship final six times during a seven-year stretch. Under Abercrombie at eight national championship tournaments, the Blues went 19-5 with 84 goals scored to just 18 against.
But his impact at the school went far beyond his championship wins, said Milt Williams, a longtime Capilano administrator who recently retired as the university's athletic director.
"Doug Abercrombie was a tremendous coach, but an even better person," Williams told the North Shore News. "We are all better for having known Doug. My thoughts and prayers are with his entire family."
He was twice named conference Coach of the Year and was inducted to the CCAA Hall of Fame in 2017, one of just three Blues coaches or players to receive that honour.
"Without doubt, he was respected and loved by his players, not only as their coach but as a mentor and a father figure," said former Capilano University Athletic Director Joe Iacobellis, who hired Abercrombie. "Doug was what I term as a player's coach because he was able to motivate his players by using positive reinforcement.
"He managed his teams as if they were family, always aware of their needs, being protective and caring but at the same time having high expectations of his players and himself. We will all miss him."
In his 17 seasons of Blues women's soccer, Abercrombie compiled a record of 103 wins, 48 losses and 34 ties. From 1995 to 2001, he led Capilano to the CCAA national championship game six times, winning gold medals in 1995, 1996, 1998, 2000 and 2001.
During his coaching tenure, 12 Blues players were named CCAA All-Canadians with Melissa Artuso (1996-97) and Sarah Regan (2001-02) being named CCAA National Player of the Year. Artuso was also inducted into the CCAA Hall of Fame in 2017 alongside her former coach.
It was due to Abercrombie's influence and success that the Blues women's soccer program was awarded the CCAA's Quarter-Century Women's Soccer Supremacy Award for the years 1974 to 1999.
"Doug Abercrombie was a tremendous coach, but even a better person; we are all better for having known Doug," said former Capilano University Athletic Director Milt Williams, who was the sports information director in the Capilano Department of Athletics and Recreation when Abercrombie was coaching. "He was without a doubt a loved coach who earned his team's respect year after year. 
Sources: https://www.nsnews.com/local-sports/legendary-capilano-blues-soccer-coach-doug-abercrombie-has-died-6335118
https://athletics.capilanou.ca/sports/wsoc/2022-23/releases/Blues_Mourn_Loss_Abercrombie