Hansi Flick and the Art of Patience
Courtesy of https://breakingthelines.com/opinion/hansi-flick-and-the-art-of-patience/ September 13, 2020
By: Abu Yasin
Featured Image: @GabFoligno / Michael Regan – UEFA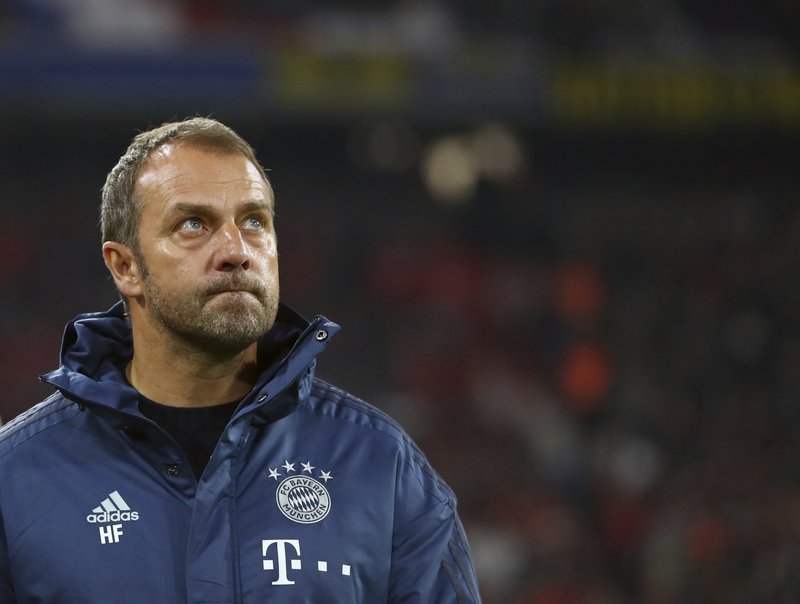 Hansi Flick and the Art of Patience
From being sacked from third-tier Hoffenheim in 2005 to winning Bayern's second ever treble in 2020, it has been quite a ride for Hansi Flick. In the 14 years that followed his dismissal at Hoffenheim, he has stepped into the shadows and learned from his mistakes, slowly biding his time and perfecting his craft. He took the chance to be Niko Kovač's assistant manager in the summer of 2019, and after the Croat's dismissal in November, he replaced him and guided Bayern Munich to their first Champions League triumph in seven years.
Flick's coaching career began in 1996 as player-manager of Viktoria Bammental in Germany's fifth tier, and he in July 2000, he was hired as Hoffenheim's new manager. In his first season at the club, Flick, then 36, guided Die Kraichgauer to promotion to the third division at the first time of asking. However, after four consecutive failed attempts to reach the 2. Bundesliga, he was relieved of his duties on November 19, 2005.
Many coaches would have simply moved into another managerial role as soon as possible, seeking to prove their worth after a sacking. Flick, on the other hand, chose another route. He chose to exercise patience, trying to understand where he went wrong at Hoffenheim and how he could improve.
His next role was as an assistant coach at Red Bull Salzburg in 2006 under the great Giovanni Trappatoni. Even though he was only there for a few months, he absorbed a new tactical nous under the Italian mastermind, and he would take that knowledge with him when he accepted a position to be Joachim Löw's assistant for the German national team.
Flick helped bring in a new wave of German players into the national team picture such as Mesut Özil, Manuel Neuer, Thomas Müller, Jérôme Boateng and Toni Kroos. Germany would go on to lose to Spain in the 2008 Euros Final and fall to the same opponent in the 2010 World Cup semifinals, before losing to Italy in the 2012 Euros semi-finals. However, they would finally taste glory in the 2014 World Cup in Brazil.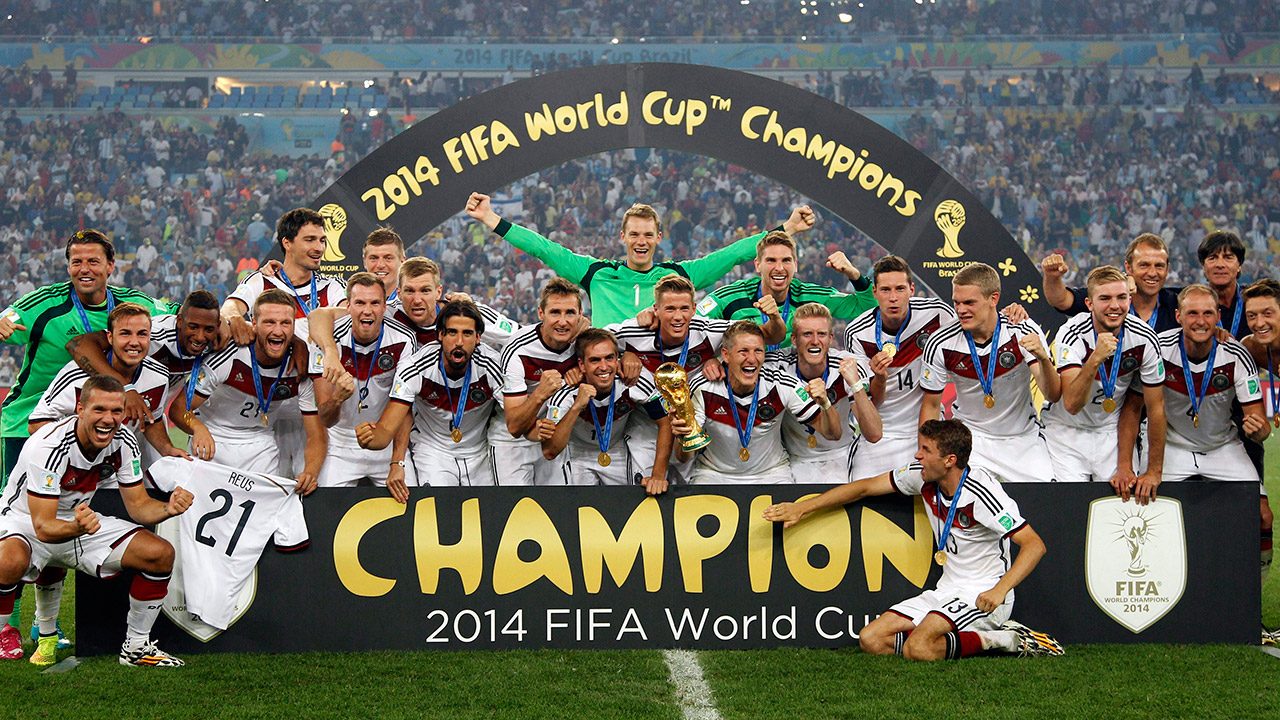 After eight years as Löw's assistant, Flick became the sporting director of the German Football Association, cutting his teeth in a backroom role and learning the ins and outs of team administration. Flick returned to Hoffenheim for a brief spell as their managerial direction, before taking an assistant position under Kovač.
A poor start to the season compounded with a humiliating 5-1 defeat to Eintracht Frankfurt led Bayern's front office to sacking Kovač after months of underwhelming form that saw them descend to fourth in the Bundesliga title by the time of his dismissal. 14 years after being sacked from his last head coaching job in the third division, Flick took control of the biggest club in the country, with the pressure of steering them back to the promised land.
Flick changed Bayern's formation from a 4-3-3 to a 4-2-3-1, bringing back Müller into the fold and giving him a crucial role in the #10 position. The Raumdeuter had been frozen out under Kovač, who preferred loan signing Philippe Coutinho in the attacking midfield role. Müller would go on to break Kevin De Bruyne's Bundesliga record of assists in a single season, racking up 21 assists as Bayern won the league title.
Shortly after taking charge in Bavaria, Flick was forced to improvise in the wake of long-term injuries to Niklas Süle and Lucas Hernandez. He decided to shift starting left back David Alaba to the center back position and try teenage winger Alphonso Davies in the left back position, the latter of which had also been frozen out under Kovač. The result? Bayern stormed the league in record-breaking fashion, taking 32 wins from their last 35 games and averaging more than three goals scored per game, the highest scoring ratio in club history.
Flick's success at Bayern should be a lesson for all managers who are sacked from a club: there is no shame in taking a step back and learning the craft of coaching. In today's game, there are too many ex-players who don't take the time to learn the craft of coaching and who seek a job straight away, not realising the huge differences between being a player and a coach. There is a sense of entitlement amongst many ex-pros, that they should be given a shot at managing a team simply based on their playing career.
The textbook example of this overly eager ex-pro can be found in Gary Neville. After serving as assistant to Roy Hodgson during England's disastrous 2014 World Cup, he took a job as Valencia manager, arriving at Mestalla with no knowledge of the Spanish language and no prior experience as head coach. It quickly unravelled for Neville, and by the time he was sacked, he had won just three out of 16 league matches, with Valencia just six points above the relegation zone.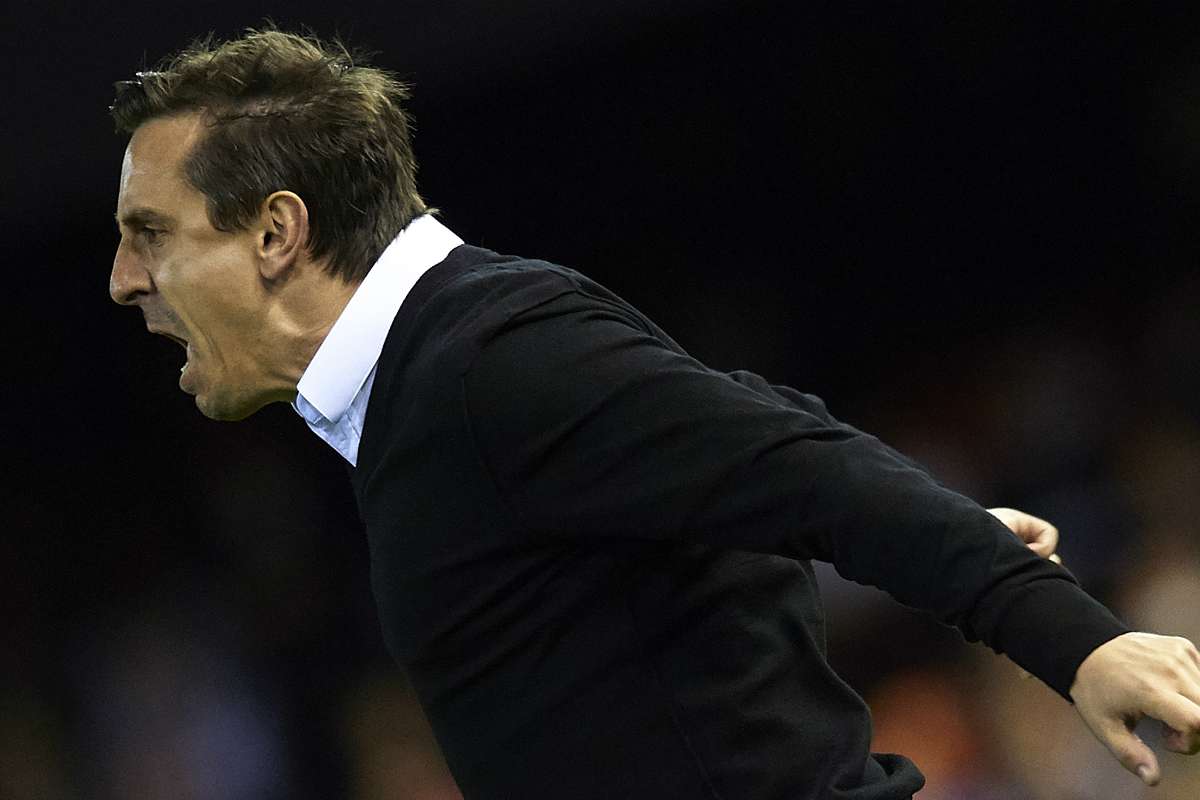 The lack of patience exhibited by ex-players in obtaining jobs in management can be attributed to clubs as well. Too many clubs look for big ex-players to fill managerial roles even if they have no experience, not allowing them to gain experience in lower-pressure roles. The most recent example of this came last month, when Juventus appointed club legend Andrea Pirlo as manager.
Despite being hired as Juventus's U-23s manager a week prior, despite the fact that he had no coaching experience whatsoever and still needs to complete his coaching badges, Juventus have entrusted Pirlo with taking the reins from Maurizio Sarri and attempting to win Juventus's 10th straight Scudetto. Only time will tell if the risk will pay off, but the fact is, Pirlo was hired on the basis of his name, not his merit.
Patience is not exactly commonplace in modern day football. Managers are sacked at a whim, projects are scrapped after a few bad results, and players are sold without a second thought. In all of this frenzy, Hansi Flick is a shining example of how patience is a virtue. He took a step back from the limelight of management and learned in the shadows. He took his time, and only returned to club management when he felt like he was ready for it.
In doing so, he has led Bayern back to the top of European football, and showed that sometimes being the number 2 in charge, is more beneficial in the long run, than being number 1.