Why black coaches can help nurture the next generation of young talent
The lack of black coaches is an opportunity lost for young players.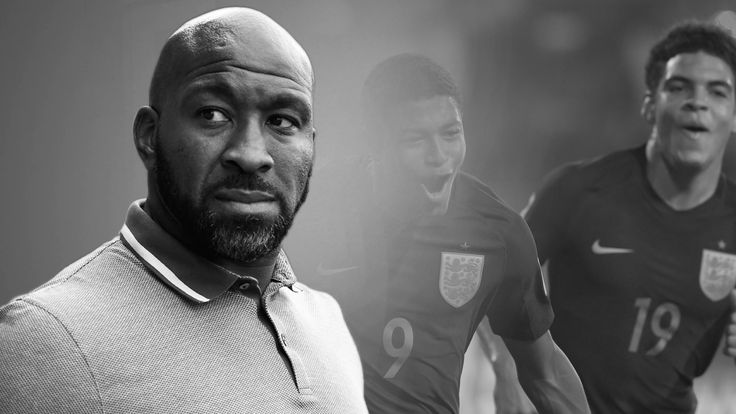 The following article is from a Sky Sports commentary and analysis by Adam Bate @ghostgoal from September 5, 2019. Although it is now over a year old, and since then the world as we all know has dramatically changed, the points that Adam raises are very much central to the game today in the perception of visible minorities in the game and the lack coaches in position of influence in all levels of soccer, not only in the professional ranks.
If you have any comments please feel free to leave them below.
Enjoy.
Thursday September 5, 2019
Diversity in football is not just an equality issue, it is about maximising the talent available. Adam Bate speaks to black coaches and administrators at home and abroad to discover the extent of the problem and the benefits that will be felt if it can be addressed…
When England beat Switzerland on penalties to finish third in the Nations League in June, seven of Gareth Southgate's starting line-up that afternoon were from black and minority ethnic backgrounds. In other words, the majority. And yet, the vast majority of coaches in English football are white. That disconnect is much discussed but it is yet to be addressed.
The debate tends to centre on the coaches and why the situation is unfair on them. There is plenty of chatter about the need for fairness and how to provide better opportunities. What is too often lost is that the current state of affairs is also unfair on the players themselves. In particular, those black players being robbed of an authority figure who looks like them.
Marvin Robinson is a former Premier League footballer who now works on the FA's regulatory commission, ruling on matters of racism and many other aspects of the game. He speaks articulately and passionately on the subject of race and is acutely aware of the double standards that exist when discussing how white and black players are perceived.
"If a white player is quiet, he's the consummate professional. If a black player is quiet, he's a loner who doesn't care enough," Robinson tells Sky Sports. "If a white player is outspoken, he's passionate. If a black player is outspoken, he's disruptive. You see it with Raheem Sterling if he shows any confidence. The perceptions are very different."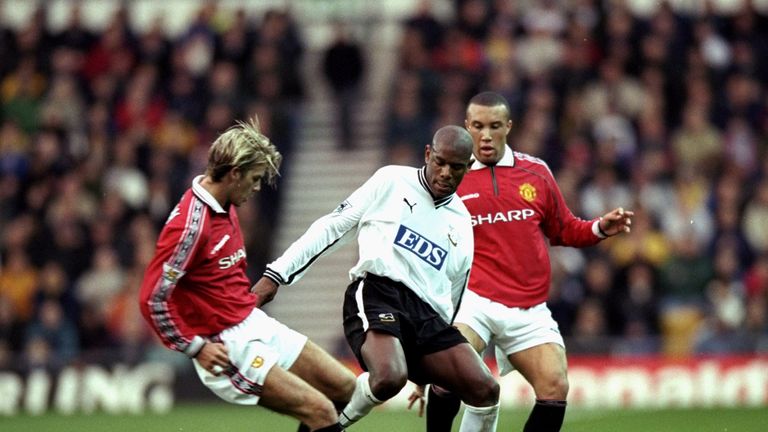 Robinson has fond memories of his time at Derby County and, particularly in hindsight, recognises that he was fortunate to work with some quality operators. Steve McClaren was his first-team coach, Eric Steele worked with the goalkeepers and Steve Round was with the youth team and reserves. All went on to Manchester United. But another coach stood out.
"Dane Farrell was our fitness coach," says Robinson. "He was the black coach. He wasn't in the technical or tactical role, he was in the physical role. The unconscious bias tells you that black people are tremendous athletes. It is easy for you to envisage that, whereas there is not really a template for the black sporting director or the black chief executive.
"In my career, I had role models and father figures, whatever you want to call them, who understood me and Dane Farrell was one of them. It is no coincidence that he was black. There was more of a connection there. I could discuss issues better with him than with anybody else because he understood culturally where I was coming from."
Farrell's presence helped Robinson as a young player but he was a rarity. Even now, Darren Moore is one of the few black managers working in English football. He senses that black players do respond to him differently. "You might not even notice it because it might not be outwardly obvious," he tells Sky Sports. "But it's just a natural reaction."
For the rest of the article, please go to: https://www.skysports.com/football/news/11095/11795464/why-black-coaches-can-help-nurture-the-next-generation-of-young-talent
About Adam Bate:

Adam Bate is a football journalist with Sky Sports.