So Why Not A Canadian University or College Coach For Atlético Ottawa?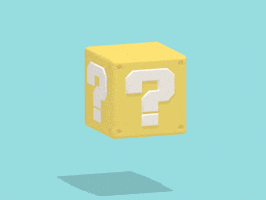 2022-01-01
By Postcoach.ca Staff
So welcome to 2022!!!
The Canadian Premier League appears to be alive and well going into year four with all of the things that they have had to deal with when starting a new league. With all of the mechanizations and moving parts that come with building a national league from scratch in a country as vast as Canada is, that still has many changes in its demographics on almost a daily basis, and the sport financially is still a far cry behind Canada's number one sport hockey, in the middle of a global pandemic, things seem to be pretty good.
The only thing that is constant in life is change, and in professional sport, if you are not winning you are looking over your shoulder wondering who is coming behind you to take your spot. Coaches understand that you are hired to be fired, after all it is easier to get rid of one person at the helm than to get rid of 25 bodies that don't buy in.
In the short history of the CPL, coaches have come and gone already for a variety of reasons. "It wasn't working", "it's about fit", "The culture just wasn't right". Regardless of the reason, time is money and if it ain't working it needs to change. And such is the nature of professional sports. As long as you can afford to continue to pay off coaches and buy the "right" kind of players to improve your squad when things don't work out you will be fine. But the question is, "How many mistakes can you afford to really make?"
There have been coaching success stories within the league that have paved the way with hope in Canadians Bobby Smyrniotis (Forge FC) and Tommy Wheeldon Jr (Calvary). And now with the insertion of former Canadian international Martin Nash at York United and Philip Dos Santos at Valour, there is not only a solid place for Canadian players to develop, but also Canadian coaches as well.
So with the advent of a new year, with new beginnings and opportunities for new starts, let's have some fun with thinking outside of the box and ask the question about the coaching carrousel in the Canadian Premier League and with the parting of the ways between Atlético Ottawa and head coach Mista, Let's take a look at some of the coaches within the University and College ranks that have earned some heavy consideration because of their experiences and abilities. There is a contingent of Canadian coaches that are successful in the University and College ranks that could possibly be a good fit at Atlético.
This select group of coaches, (sorry folks there are no women on the list as yet as there are only a handful of female head coaches in the College and University ranks here in Canada that haven't either left their schools, or moved on to other jobs, that's why there is no female member of the group), it would be the short list of the most qualified in the post-secondary ranks. But the next question that we also have to ask, "How many of them are willing to take a significant pay cut to coach in the professional ranks in Canada?" Coaching is not a secure position to begin with, but why would a successful career University or College Coach want to uproot their families, risks the stress of within their personal relationships and give up an often lucrative position(s) that are almost impossible to come by unless someone retires, dies or pisses someone off at an academic institution? And these are all the $100 000 questions.
So let's have some fun while we are recovering from our New year's celebrations and take a look in no particular order at some of the best University and College coaches that this country's post-secondary ranks have to offer, and as a disclaimer, I have NO inside information that any of the individuals have been approached, I have not spoken to any of these individuals and all of the Athletic Directors at all of the schools mentioned can relax, like I said, I am not sure that any of these coaches are going anywhere anytime soon.
York University – Carmine Isacco
The former York United interim head coach and assistant coach
Carmine Isacco has coached at every level in this country, CPSL, U-Sport, A-League, U-20 National team, MLS with TFC, League 1 Ontario. Isacco was named the head coach of the Lions men's soccer team in 2007 and has built the program into one of the best in U SPORTS. He is now the master coach of York's soccer program, overseeing both the men's and women's teams, as well was the first assistant coach with the 9 Stripes in its inaugural year in the CPL.

The Lions men's team has made 10 appearances at the national championships with him at the helm and has won four national banners (2008, 2010, 2014-15). They are also five-time OUA champions under his guidance (2007, 2013-15, 2017-18) and have won provincial medals in 12 of the 13 years he has led the program. The Lions have finished first in the OUA West Division in each of his 13 seasons and have earned the No. 1 spot in the weekly U SPORTS rankings at least once in each year since he took over.

In 2015, he guided the women's soccer team to an undefeated regular season (15-0-1) and the team was ranked as high as No. 2 in the U SPORTS rankings, and in 2019 he led the women's squad to the OUA championship, its first in 10 years.

Isacco is a six-time recipient of the OUA men's coach of the year award, (2007, 2010, 2012-14, 2016) and has won two OUA women's coach of the year awards (2015, 2019). He is also a two-time U SPORTS coach of the year (2007, 2014) and a three-time York coach of the year (2010, 2015-16).

In 2015 he served as a guest coach with the Canadian senior men's team for a pair of friendlies in advance of World Cup qualifying, and he was an assistant coach with the U22 team at the 2015 Pan American Games in Toronto.
Isacco was also part of the inaugural coaching staff for Toronto FC in 2007.

He joined the Lions after spending two seasons as the head coach of the men's team at the University of Toronto, where he led the Varsity Blues to a pair of OUA silver medals and a CIS silver medal in 2005. His coaching career has also seen him claim a national championship with the Hearts-Azzurri S.C. in the U18 division. In addition to his role as club head coach for Hearts-Azzurri, he also served as the club's general manager, responsible for the administration of over 2000 young soccer players. As head coach of Toronto Supra in the Canadian Professional Soccer League (CPSL), Isacco was named coach of the year in 2002 in the Ontario Youth Soccer League. As the former head coach of the Vaughan Azzurri in League 1 Ontario, Isacco has finished second in 2014 and was the Coach of The Year in the league's sophomore 2015 season.
Thought: Would be the odds on favorite, but when you are as successful as Isacco has been at every level, Atlético would have to do things on his terms.

Humber College – Mike Aquino
Michael Aquino was named the Humber men's soccer head coach in June 2013, and has spent nine seasons at the helm of the program into 2021-22 after. Aquino initially joined Humber soccer as an assistant coach and served four seasons in the role prior to his promotion to head coach.
Aquino's career success cannot be measured by the numbers alone – while, on their own, the numbers are impressive enough. Aquino owns a seven-year coaching career record at Humber of 87-8-7 with a 54-4-7 record in OCAA league play. Those marks include six 10-win seasons, five CCAA national titles, and six OCAA provincial championships. Under his guidance, the Hawks average just one loss-per-season.
Two of the longest streaks in OCAA soccer came under Aquino's tutelage, including a 43-match unbeaten streak. From September 2015 to October 2017, the Hawks went 42-0-1, including 37 consecutive league and postseason victories. The streak lasted 1,098 days and included 30 clean sheets as the Hawks outscored their opponents 156-18. In 4,020 minutes of game action, Humber only trailed for 14 minutes.
Aquino won 13 straight CCAA championship matches from 2013 to 2019, surpassing Humber men's basketball head coach Mike Katz's record of 12 (1991 to 1996). He has coached four CCAA All-Canadians, one CCAA and four OCAA Players of the Year, and 30 first-team All-Ontario selections.
Taking over a program that won the national championship in 2012, Aquino handled the pressure as a rookie head coach with resounding poise. He quickly made soccer the third superpower in Humber varsity history, as the Hawks successfully defended their national title for the first time. Finishing his rookie campaign with a 12-1-1 record, Aquino received his first of three consecutive OCAA Division Coach of the Year awards.
In 2016, Aquino was honored as the 2016-17 CCAA Coaching Excellence award recipient. He was the first, and to this date, the only men's soccer coach to win the CCAA's most prestigious award for coaching.
In September 2019, Aquino was introduced as the new head coach of the Aurora FC League 1 Ontario men's soccer team after serving several roles within AFC, including assistant technical director and as a head coach within the OPDL program.
It was seventh heaven for Humber soccer in 2018, as Aquino led the Hawks to the program's seventh national title and fifth since 2012. It was Humber's 50th national title as an institution and made the men's soccer program the most decorated CCAA program in the country.
With over two decades of experience as an educator, Aquino has taught health and physical education at Brebeuf College School since 2005, where he has coached the boys' soccer team.
In September 2019, Aquino was introduced as the new head coach of the Aurora FC League 1 Ontario men's soccer team after serving several roles within AFC, including assistant technical director and as a head coach within the OPDL program and is currently an Associate Head Coach with the Woodbridge Strikers in League 1 Ontario.
Thought: Can Atlético afford to buy him away from his teaching duties? Are they willing to do so? Is Aquino willing to uproot his life for the unknow of the National Capital? Who knows?
Universite de Montreal – Pat Raimondo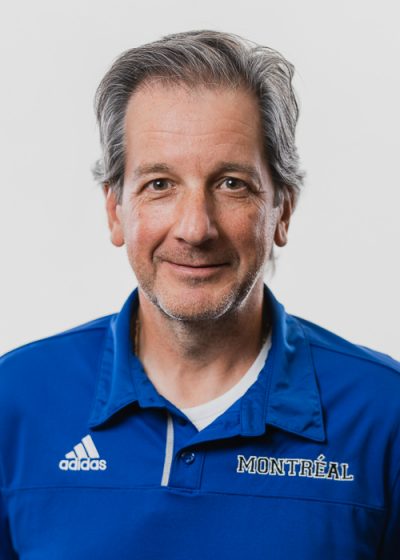 U de Montreal's Pat Raimondo is known behind the bench.
In 2000, he quit his job as coach of one of the most prestigious programs at the time in the country, the McGill Redmen, where he had won a National Championship in 1997, to start fresh and take on the role of head coach for the Montreal Carabins during their inaugural men's soccer season. Raimondo saw great potential at the rival school.
Montreal had everything it needed to develop a high-level soccer program, The infrastructure was good, the student population was abundant (65,000), and the city always attracted good athletes."
Raimondo had reason to believe in the team's strength. Since his arrival at Montreal, Raimondo has built a quality packed squad that's now made it to the last four championship matches, winning two of them. .The Carabins are the current USport National Champions, ascending back to the mountain top of USport Men's Soccer from 2018. They have won two USport silver medals as well and three bronze medals on three other occasions. In the last five seasons, Les Carabins were ranked no lower than number 4 in the USport and have spent multiple weeks at number 1 in the rankings.
Raimondo has built a powerhouse program of prowess and the cohesion in the last five years as the only head coach that the program has ever known.
For a program that was often overshadowed on the football pitch prior to the current run of success by Laval Rouge et Or and UQAM Citadins these past few years have been a welcome change.
In his time at the helm of the Carabin program the first Quebecer to hold a UEFA A license, is the third Quebec coach in history to reach 100 wins at the University level, Raimondo has also led Canada to a fourth place finish at the 2007 Universiade in Thailand and seventh place in 2013 in Russia, the best Canadian results in history to date. Holder of 10 RSEQ provincial championships between McGill and Montreal, four RSEQ Provincial Indoor Championships, five provincial Coach of the Year awards and two National University Coach of the Year awards,
Thought: Raimondo would not be a bad choice to lead Atlético as he is not afraid to make change to be successful when something is not working. Great culture builder.
University of Western Ontario – Martin Painter
Martin Painter is a great example of "been there, done that!"
He has won every place he has ever been and understands how to build a competitive winning program. Painter has been the Head Coach for the Western Mustangs Women's Soccer team since January of 2012. Since then, Painter has led the Mustangs to 8 consecutive playoff appearances, 6 OUA Final Four appearances, including OUA silver medals in 2013, 2014, 2017 and 2018 as well as a bronze in 2016. In that time, the Mustangs have made 4 appearances at USPORTS National Championships and have won the OUA West Division 4 times. Painter was named OUA West Coach of the Year in 2013 and 2017 and 2013 also saw Painter win the CIS (now U SPORTS) Coach of the Year.
Since 2018, Painter has also been the Head Coach of the Western Mustangs Men's team, claiming an OUA Bronze Medal in 2018 in Western's 1st appearance in the Final Four since 2010.
Prior to his time at Western, he spent 5 seasons as head coach of the Fanshawe College Women's Soccer program from 2007-11. In 2009, Painter led Fanshawe to an Ontario Colleges Athletic Association (OCAA) title and a runner-up finish at the Canadian Collegiate Athletic Association (CCAA) Championship. Painter's success on the pitch carried over to his tenure at the helm of FC London, where he coached for seven seasons (2009-2015) in the Premier Development League (PDL), winning a North American championship in 2012.
Painter is also a scout for Toronto FC and the Technical Director of Alliance FC in London.
Thought: If Atlético wanted to take a chance one someone who wins, can build a winning program and can manage players at a high level, Painter would be a solid choice to build with.
University of British Columbia – Mike Mosher
Mike Mosher continues to build on his legacy of success as he enters his 26th season as the head coach of the most decorated men's soccer program in the history of U SPORTS. He has guided the UBC Thunderbirds to four national titles (2005, 2007, 2012, and 2013) and owns an incredible 24-11 record in games played at the U SPORTS Men's Soccer Championship tournament. He was the team's assistant in 1994 but served as the head coach at that year's nationals and led the T-Birds to the Canadian title.

Mosher has won four straight Canada West championship titles, finishing the 2019-2020 season with a 10-2-3 regular season record after closing out 2018-2019 with a 13-1-2 record in conference play.

In 2017, Mosher's squad won the school's 18th Canada West conference championship on home turf at Thunderbird Stadium. Down 2-0 in the final, UBC came all the way back to beat Trinity Western 3-2 in double overtime. That win clinched the team's fifth appearance at the U SPORTS national tournament in six years. The T-Birds placed fourth with a young roster that didn't feature any fifth-year seniors.

In the summer of 2017, UBC embarked on a cross-Pacific trip to play in the World Elite University Football Tournament at Tsing'hua University in Beijing, China. The Thunderbirds were able to defeat the likes of Oxford and Peking before ultimately claiming the tournament's silver medal.

Mosher crossed the milestone of 200 regular season and playoff wins as UBC's coach early in the 2016 season, which saw the Thunderbirds place second in the Canada West before placing fifth in the U SPORTS Men's Soccer Championship.

Mosher was the U SPORTS Coach of the Year in 2013 and the Canada West Coach of the Year on three different occasions (2009, '13 and '15).

Mosher's 2013 conference and national championship-winning squad won the school's 13th U SPORTS title and was named Sport BC's Team of the Year, while the 2012 team went undefeated in non-conference, Canada West and playoff action to become the best in the nation.

In 2010, the T-Birds won their third Canada West championship under Mosher's direction. The squad then went on to collect a silver medal at the U SPORTS Championship. For his efforts, Mosher was named the Adult Coach of the Year by BC Soccer.

Internationally, Mosher served as Canada's head coach at the 2009 Summer Universiade in Belgrade, Serbia, as well as an assistant with the 2007 squad that competed in Thailand.

He's already in the UBC Sports Hall of Fame as the 1989-91 teams were enshrined in 2013.
Thought: Doubtful that he would leave after all that time at UBC as a player and coach, but if he is up for a new challenge, a distinct possibility.


Cape Breton University – Deano Morley
Morley has been the CAPERS men's soccer program Head Coach since 2014. Before becoming the CAPERS head coach, he was an assistant coach from 2007 on. Prior to his coaching career, Morely was a student-athlete with the men's CAPERS soccer program from 2004-2006.
Morely, a native of Nottingham, England has been on the CAPERS coaching staff for all 5 of their AUS championships and all CIS/USports medals (gold, silver & bronze) at Nationals. The head coach for the most recent AUS championship in 2021 and brought the CAPERS to their fourth national championships appearance. Deano also has received the AUS Coach of the Year award twice and USports Coach of the Year Award in 2018.
Deano understands how to recruit and manage players as he has built a national powerhouse at a school of 5500 students with players from all over Canada and internationally.
Thought: Fantastic recruiter and coaching record speaks for itself. Has built Cape Breton into a National power out of really nothing. Does he have that itch? Does he want to leave to calm of "Down East" for the political hustle and bustle of the National Capital Region?
University of Toronto – Ilya Orlov
League1 Ontario and U SPORTS have produced countless CPL players, so maybe it's time for their coaches to be given a chance, too.
Orlov currently serves as coach for L1O men's side Alliance United and the University of Toronto Varsity Blues in the OUA, where he was promoted to the top job lin 2019 after several years as an assistant.
He isn't far removed from his playing days, either, with two Ontario university first-team all-star appearances, a OUA gold-medal and a national championship with York University coming earlier this decade.
He's an interesting, under-the-radar pick, but would be a long shot to be the Atlético coach, not based on his qualifications, but for what he would have to give up to be the manager in Ottawa. Prestige of being a manager in the CPL is one thing, but apart from being on his way to being one of the elite coaches in this country, these days, money talks and Atlético cannot probably afford him, when in reality Orlov would have to give up too much personally for a crack at the top of the pyramid in Canadian Soccer.
Ilya Orlov was named the Varsity Blues full-time soccer head coach in January, 2019 after serving as the team's lead assistant coach for the previous four seasons. During that time, he helped the Blues to two OUA bronze-medal finishes and two national championship berths.

From December 2015 to October 2017, Orlov was the League1 assistant coach and under 21 head coach for the North Toronto Soccer Club and is currently the head coach of the Alliance United Football Club in League1.

He was the youth performance centre coach with FC Union Berlin in Germany in 2017 and attended international internships with Fulham FC in London and Korono Kielce in Poland in 2016, as well as Feyenoord Rotterdam in Holland in 2015 and KUPS FC in Finland in 2014.

He isn't far removed from his playing days, either, with two Ontario university first-team all-star appearances, a OUA gold-medal and a national championship with York University coming in 2010.
Thought: Probably the best young coach in the country, but if he was to leave for Ottawa would it feel like unfinished business. He has just started his MA in Psychology at U of T so why leave a great university, with great pay and resources for another job that will definitely come up again?
Laurier University Peyvand Mossavat
Mossavat a current assistant with the Laurier University Women's program joined Ontario Tech in 2012 as head coach of the women's soccer program after eight years coaching with the Ryerson Rams and York Lions in the OUA. He was named the master coach, overseeing both the men's and women's soccer programs in 2016.
He is a five-time OUA coach of the year. After leading Ontario Tech to their first OUA championship in school history in 2016, with the women defeating Queen's 1-0 in the final, he was named U SPORTS coach of the year – his second time receiving the honour after capturing it in 2014. Following their provincial championship, Mossavat also led the Ridgebacks to their first-ever U SPORTS medal that same year, a bronze in Nova Scotia at their second U SPORTS championship appearance.

In 2015 he was also the head coach of the Canadian women's soccer team at the Summer Universiades held in Gwangju, South Korea Qualifying for the bronze-medal match, the national team had its best-ever result at the Universiade with a fourth-place finish.
In 2017 in Taipei, Taiwan and once again in 2019 Summer Universiade in Napoli, Italy being tasked with leading the national team.

Mossavat holds a USSF National A license and works at the national training center of Ontario as the head coach of the U14 girls provincial team. In 2012 he coached the U15 girls provincial team to a national championship title in Halifax, N.S. Locally, he is the Director of Football with North Mississauga Soccer Club.

Thought: Loves Coaching and management of teams and players. Has proven that he can do it at a high level with his experiences. Currently has a challenge of rebuilding a local club, but would thrive in a high performance environment where he dictates the pace and growth. Well organized, a great salesman and gets players and coaches to follow to be successful. Again, does he want to uproot his family for a two or three year commitment that may or may not be longer?

Carleton University – Kwesi Loney
Kwesi Loney, the 2019 U SPORTS Coach of the Year, entered his sixth season as head coach of the Carleton Ravens men's soccer program in the fall of 2021 and would be the local favorite to take over the position.
This past year the Ravens came off a best ever finish under Loney, ending 2021 with a U SPORTS national silver medal, following up an OUA Championship in 2019, national 3rd place finish in 2018 and a sixth place finish in 2017. In his first season as leader of the Ravens in 2016, Loney led Carleton to a 10-2-4 regular season for the third best mark in the OUA East division. Carleton would go 1-1 in the postseason, with their season ending at Toronto in the conference quarterfinals.
With a highly-touted rookie class entering the fold in 2017, Loney led the Ravens to a 13-1-2 finish, setting numerous 16-game regular season program records for wins (13), points (41), goals (59) and goals against (10). Carleton captured an OUA silver medal and would go on to finish sixth at nationals after going 1-2 at the championships held at Thompson Rivers University in Kamloops, BC.
Loney was named OUA East Coach of the Year for the 2017 and 2018 and the National Coach of the Year in 2019.
Coach Loney joined the Ravens as an assistant with the men's soccer program in 2010. He spent six years working under veteran skipper Sandy Mackie before his appointment as head coach on June 28, 2016. He became the sixth coach in program history.
Loney currently is the head coach of the OSU entry in the PLSQ. He is a nationally licensed coach with years of experience that has included head coach of Algonquin College men's soccer (2009) where he won an OCAA Championship and Coach of the Year award, assistant coach of the Ottawa Fury women's W-League team (2010-2012), and youth head coach of the Ottawa Fury Soccer Club (2004-2009).
Thought: Probably the best in position to take over the Atlético job as he is based in the National Capital, has a strong support group to help him out, and the club may be able to get him a bit cheaper as they don't have to foot the bill for moving expenses. (Okay the last part was rather light hearted), but logistically makes sense and especially to get the Ottawa faithful on board.
Centennial College – Sanford Carabin
Current Centennial College assistant coach is a former Head Coach with Seneca College Men's program and a current assistant coach with both the Jamaican Men's World Cup Qualifying team and Women's Senior National Team. The latter participated in the 2019 FIFA Women's World Cup in France.
Carabin began his coaching career in 1999 with Wexford SC and moved on to lead several Clubs, Academies and Colleges over a 20-year period including: Markham SC, Bryst Academy, Brampton Youth Soccer Club and North Mississauga Soccer Club. In addition, he has coached a Men's Team in League 1 Ontario since the leagues inception and most recently served as an assistant coach with the Carabin holds a CSA National B License, USSF A License and is currently completing part 2 of his UEFA A License.
Carabin resigned his job as technical director at North Mississauga Soccer Club recently, sacrificing lucrative, consistent pay package to focus full time on the Reggae Boyz and Reggae Girlz for the next seven months, but has recently signed on with Brampton Youth as their Director of Soccer with the Reggae Boyz faltering in qualifying due to personnel issues with players being available due to COVID-19 protocols..
Thought: This position would make sense for personal reasons, based on his experience and the work he has done behind the scenes, he would be a great fit for Atlético. But may also be two years too early as well.
University of Guelph – Keith Mason
Keith Mason has been at the helm of the Guelph Men's program since 2000 and 2021 marks is 22nd season. Under Keith's leadership, the Gryphons men's soccer team has captured a two OUA titles (2021 & 2016) while also earning a U SPORTS bronze medal in 2016 and a 4th place finish this past November. Keith is a two-time OUA West Coach of the Year (2021 & 2011) and is the only coach in U of G men's soccer history to be named U SPORTS Coach of the Year in 2011.
Since taking over as head coach of the University of Guelph's men's soccer program, Keith has helped the Gryphons produce a pair of U SPORTS Players of the Year, with Jace Kotsopoulos winning the Joe Johnson Memorial Trophy in 2018, and Robbie Murphy doing so in 2011. Outside of his role with the Gryphons men's soccer program, Keith Mason has also made a lasting impact at the club level in Guelph, serving as general manager and associate head coach of newly-founded Guelph United F.C. the current reigning League1 Ontario 2021 Premier Division Champions. Overall, the 2021 season marks Keith's 33rd consecutive season coaching varsity soccer at the University of Guelph, with Keith's 33-year run as a Gryphon soccer coach first starting back in 1989 when he served as head coach of the U of G women's soccer team.
Keith has also been a member of three FISU World University Games Staffs: 2003 in Daegu, South Korea and 2011 in Shenzhen, China as an assistant coach and as the head coach in 2015 in Gwangju, South Korea.
Chances are that none of those mentioned will even be interested, but hey we just planted the seed, so let's see what grows.
Thought: As with other long time coaches, may not want to move since he is ingrained in the fabric of the Guelph Soccer community, but also may welcome the challenge.
Sources:
https://usports.ca/en/sports/soccer/m/news/2017/10/2096994016/diversity-dominates-carabins-soccer-teams
https://usports.ca/en/sports/soccer/m/news/2021/11/2636414202/gold-medal-final-montreal-crowned-men-s-soccer-champions-in-epic-final-win-over-carleton
https://goravens.ca/rosters/loney-kwesi/
https://humberhawks.ca/sports/msoc/coaches/Aquino_Michael
https://yorkulions.ca/staff-directory/carmine-isacco/138
https://goridgebacks.com/sports/womens-soccer/roster/coaches/peyvand-mossavat/21
https://varsityblues.ca/sports/mens-soccer/roster/coaches/ilya-orlov/6352
https://gocapersgo.ca/sports/msoc/coaches/Deano_Morley
https://westernmustangs.ca/sports/mens-soccer/roster/coaches/martin-painter/2316
https://gothunderbirds.ca/sports/mens-soccer/roster/coaches/mike-mosher/3963
https://www.atlanticuniversitysport.com/sports/msoc/records/awards/coach
https://www.ontariosoccer.net/news_article/show/745863-league1-ontario-awards-coaches-of-the-year
https://www.toronto.com/community-story/6233207-peyvand-mossavat-named-master-soccer-coach-at-uoit-in-oshawa/
http://gryphons.ca/sports/soccer-men/roster/coaches/keith-mason/2553