First Among Equals
The first Irishwoman to coach in men's soccer, LISA FALLON hopes to be a role model for the next generation. STEPH FAIRBAIRN on Women's Soccer Coaching meets her and discovers the unlikely inspiration that showed her it wasn't a man's world.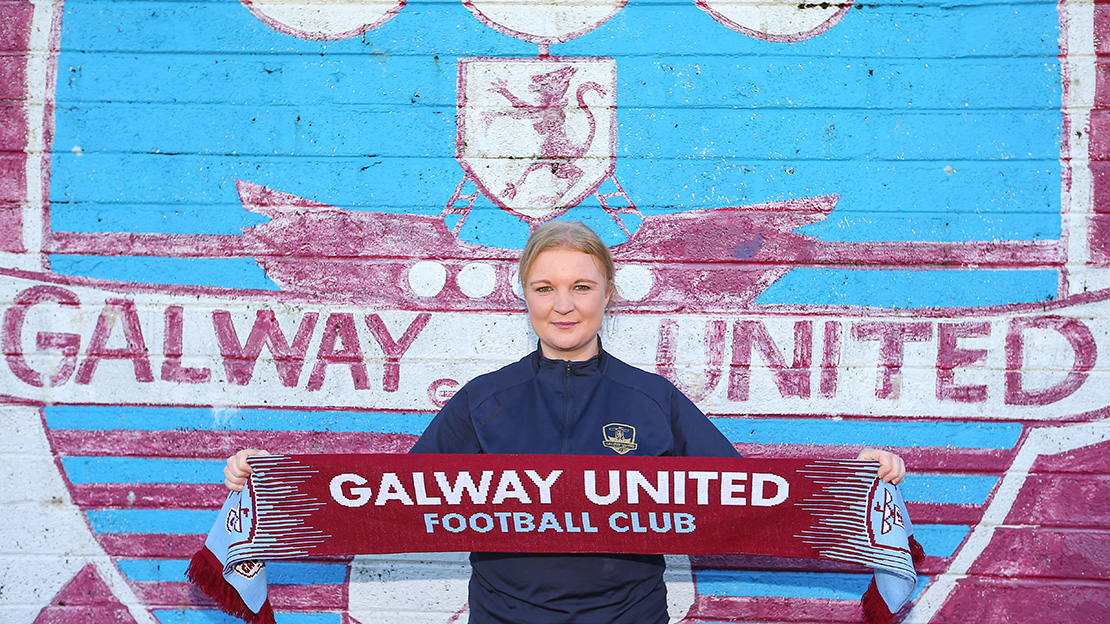 Excerpts of the following story are from the December 2021 Issue of Women's Soccer Coaching by Steph Fairbairn available at womenssoccercoaching.com/wp-content/uploads/2021/12/Issue-013-Dec-2021.pdf
Growing up in Dublin in the 1980s, Lisa Fallon had one female soccer role model – Gabriella Benson.

A woman working in a male-dominated environment, Benson oversaw a professional men's team – unprecedented at that time.
There was one problem. Benson was fictional – the lead character in UK television series The Manageress. It still had an impact on the teenage Fallon, watching back home in Ireland. "It was the first time I ever saw a woman in football," Fallon told Women's Soccer Coaching. "It was incredible." "I don't know, if I had never seen it, if I would have pursued it [a career in soccer]. It just goes to show that whole thing of 'you can't see, you can't be'".

Fallon went on to become Ireland's first female head coach of a men's pro club. She was also the first female pundit on men's professional matches on Irish TV. I put it to her that she is the 21st century
Gabriella Benson – a trailblazer and role model for many females working in, or aspiring to work in, soccer. And she's real.

It's something that Fallon is aware of: "I am conscious of it," she admits. "It's not what drives me, but I am very conscious of the responsibility that it brings. "It's actually great inspiration to me. When you get your difficult days – the days where you think 'is it worth it?', when you're faced with challenges you shouldn't have to face, and it's purely because you're a female – those people inspire me to keep going.
"Our responsibility is to make sure it's easier for the next generation…"
"They make it important that you don't give up and you continue to drive forward." For Fallon, driving forward is not just about her roles, her career or even her teams.

It's about making soccer an industry, and a sport, where women can not just survive, but thrive, without fighting for the right to do so. She said: "We have the responsibility to
make sure it's easier for the generation that comes next; that they don't have to fight the battles we did just for a level playing field.

"If this generation can achieve that, hopefully loads of women can kick on and just be who they are, what they want to be and achieve what they can.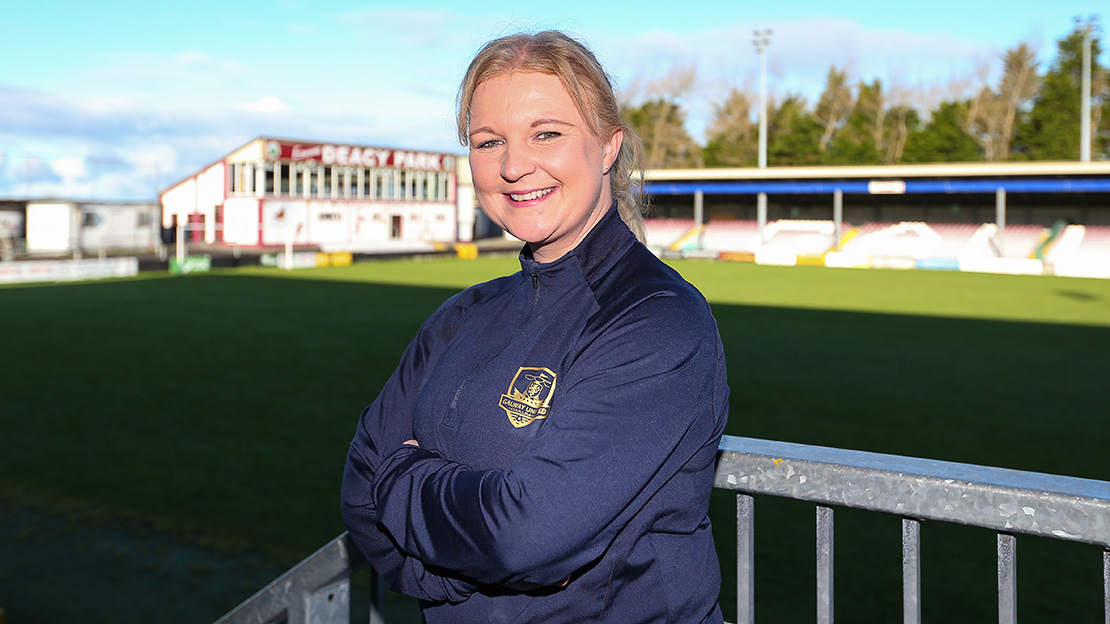 For the rest of the article by STEPH FAIRBAIRN, please subscribe to www.womenssoccercoaching.com and go to Issue 13: womenssoccercoaching.com/wp-content/uploads/2021/12/Issue-013-Dec-2021.pdf
UPDATE:
Since this story was put together for Women's Soccer Coaching, Lisa Fallon has quit as John Caulfield's head coach at Galway United to take up a role in Fifa's high performance technical division department.
The Uefa Pro License holder had been linked with the vacancy arising from Eileen Gleeson's departure as assistant to Ireland's women's manager Vera Pauw but Tom Elmes will double up his duties as U16 head coach.
Fallon has previously worked with Caulfield at Cork City before joining the coaching staff of Chelsea's women and then assuming the manager's role at English Championship side London City Lionesses.
Caulfield, whose side were knocked out of the First Division promotion playoffs at the first hurdle by Bray Wanderers, said: "I want to thank Lisa for her huge input into raising the standards within the team this season.
"Her expertise and work ethic is incredible and we will miss her greatly. It was a pleasure to have her as part of our team and head coach. We wish her success in the next fantastic challenge in her career." 
Source: Irish Examiner, November 19, 2021: https://www.irishexaminer.com/sport/soccer/arid-40748748.html
About Women's Soccer Coaching Magazine
Women's Soccer Coaching website: https://www.womenssoccercoaching.com/ and monthly digital magazine offers proven, easy to use soccer drills, coaching sessions, practice plans, small-sided
games, warm-ups, training tips and advice. The resources are created for the grassroots youth coach following best practice from around the world and insights from the professional game, with features highlighting female soccer coaches from around the world.