HE SWINGS. HE SHOOTS. HE MISSES. HOW TO LEAD AFTER FAILURE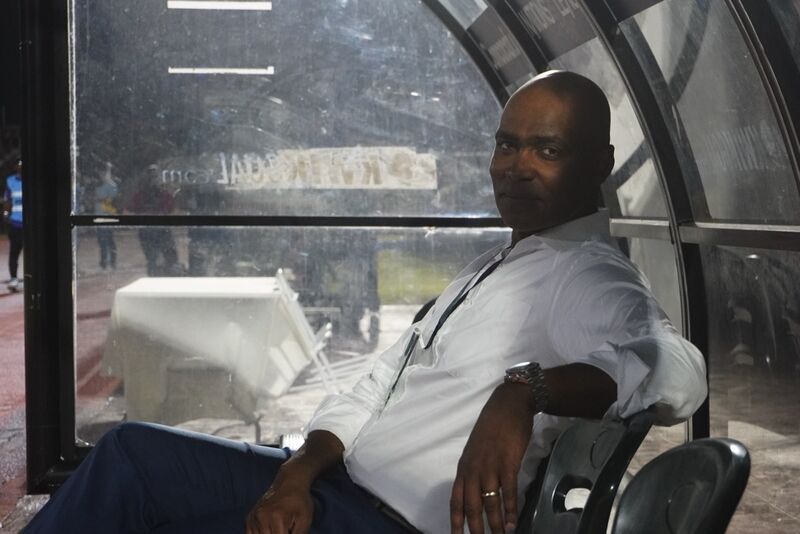 The following article from April 25, 2022 is the third installment in a series of three from Dr. Ivan Joseph the Vice President of Student Affairs at Wilfred Laurier University, Championship winning coach, former Men's Head Coach and Athletic Director of Ryerson University and current head Coach of the Guyanese Women's Senior National team. The award winning coach and author shares his lessons from his current journey, today leading after Failure. For more on this story and photos, you can visit my blog: https://lnkd.in/eErn93Gp
I've shared with you about my journey to lead Guyana to the World Cup Qualifiers. This was my big, hairy, audacious goal (Jim Collins, Good to Great). I wanted it for our team, our staff and for our country more than anything. I put a lot of myself into it and pushed others around me to prepare meticulously. We went through the first three games undefeated. Our final match was in Tobago. We knew that if we won, we would accomplish our goal. We took the lead late in the first half. When they tied it up, we took the lead again. We were a minute away from accomplishing our goal when an errant kick found its way in a bouncing ball scramble into the back of the goal. Trinidad tied the game. That was all they needed to advance. We went away empty handed.
To say we were devastated would be an understatement. When you lose, you doubt all your actions.
In those first moments, it's easy to get lost in the emotion of failure–to blame others for their errors. You feel embarrassment when the spotlight is on you right when you didn't deliver. Deflecting doesn't allow you to REFLECT and ask yourself: "What should I have done better?"
HERE'S FOUR STEPS TO LEAD THROUGH THE DARK:
#1. Be quiet.
I don't address the team immediately with any critical feedback. I'm too emotional, and they're too emotional. The message will not be clear. There is no value gained with harsh words. Be as supportive as you can here. Allow people space to express their emotions. Listen. Do not react.
#2. Stay still.
Sometimes when we put all of our resources into a goal and it doesn't happen, we want to throw up our hands and walk away. We're exhausted. We may feel that our efforts were futile or unappreciated. Recognize that now is not the time for actions. Wait. Allow yourself time to think. You may choose to pen a letter. Don't send it. You may choose to vent–only do it with your innermost circle to test your thinking.
#3. Reflect.
It's time to do an honest, deep dive reflection where you actively solicit feedback–the sometimes hard to hear feedback. Cast a wide net. Hear feedback from your trusted advisors, from people inside your team and from those on the outside looking in. Look for consistent themes. If done superficially, we won't make significant gains. Search for the teachable moments and take action to put those changes into your practice moving forward.
#4. Regroup.
Once you've done all that, you need to gather your team to share your findings. It's not a one-way conversation. Make sure your team's feedback is reflected clearly, so they hear their own words. This engenders trust and loyalty. Remind them that nothing great comes easily–persistence is the key to excellence, then begin again.
For more on this story and photos, you can visit my blog: https://lnkd.in/eErn93Gp
#grit#leadership#persistence
Speakers'​ Spotlight
About Dr. Ivan Joseph:
Dr. Joseph is the Vice-President, Student Affairs at Wilfrid Laurier University where his role encompasses a wide range of responsibilities including enriching the student experience, strategic planning, fundraising, marketing, and development of sports facilities. Dr Joseph served in similar capacity as Vice Provost, Student Affairs at Dalhousie University before choosing to return home to be closer to family.
Prior to that, he was Director of Athletics at Ryerson University where he was lauded for leading the Ryerson Rams to first-time national championship twice and first-time provincial championship several times. He is also recognized for spearheading the transformation of the historic Maple Leaf Gardens into a multi-functional athletic and recreational centre for Ryerson University. The Mattamy Athletic Centre was recently identified as one of the top 10 historic stadiums in North America alongside the Coliseum, Madison Square Gardens and Churchill Downs.
Dr. Ivan Joseph is also a keynote speaker, award-winning performance coach, author and recognized educator and mentor. His TED talk on self-confidence – with over 20 million views to date – has been selected by Forbes magazine as of the 10 Best TED Talks for Graduates about the Meaning of Life. Dr. Joseph is author of You Got This: Mastering The Skill of Self-Confidence. The book made Amazon's Top 10 Most Gifted Books in Business Mentoring & Coaching category in 2018.
As co-founder of Ivan Joseph Leadership, Inc., Dr. Joseph travels extensively around the world to speak to organizations and teams about the power of self-confidence in leadership, career, sports and life, how to build cohesive teams that exceed expectations and harnessing the power of diversity to fuel high performance teams.
Dr. Joseph has a Ph.D. in sports psychology from Capella University.
Follow Dr. Joseph on Instagram and Twitter @DrIvanJoseph.