Matt Zima Sets New ACAC Men's Soccer All-Time Scoring Record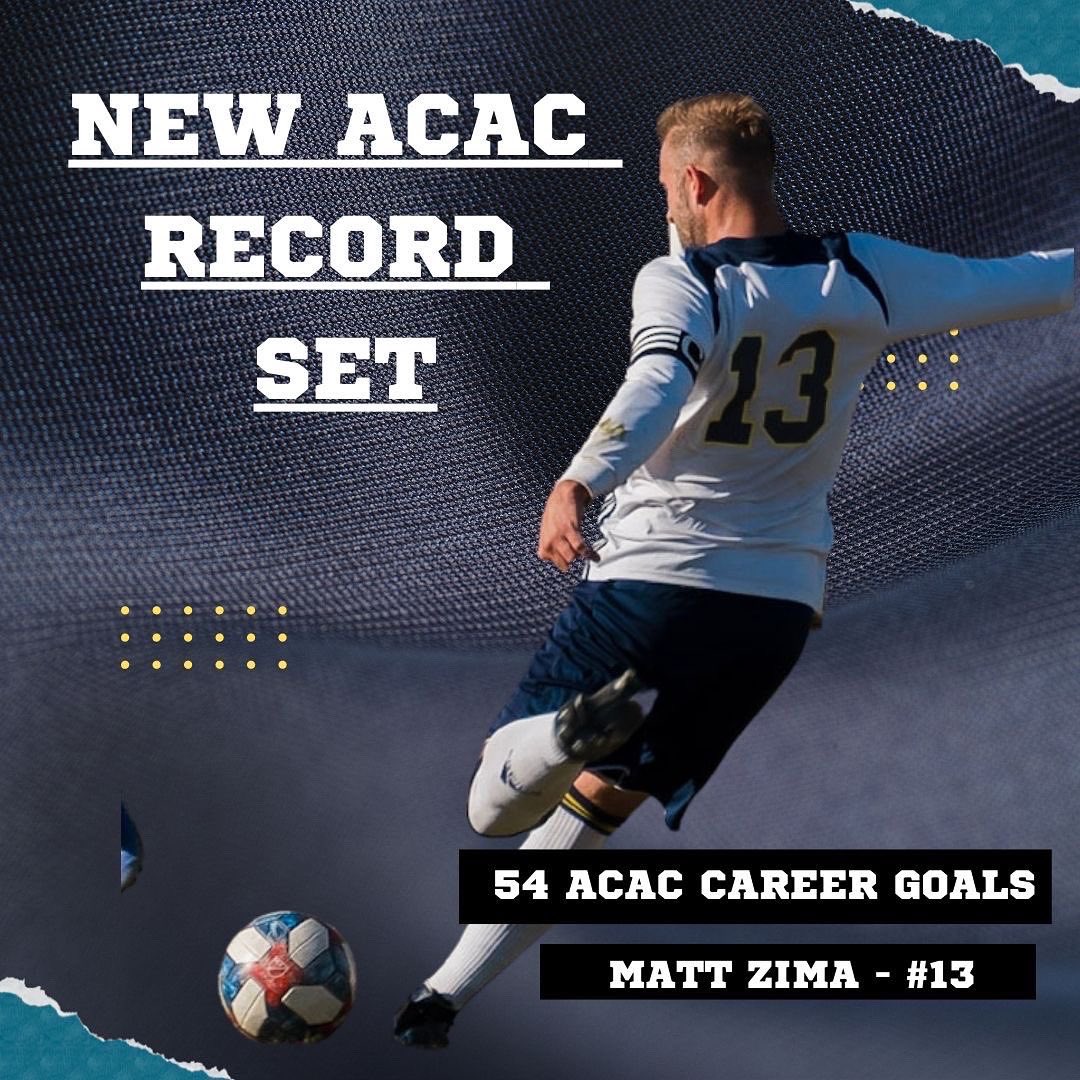 On Saturday, October 8th, NAIT Ooks forward Matt Zima set a new ACAC men's all-time scoring record of 54 goals. The record has been standing since 1989 when Charles O'Toole scored 53 ACAC career goals.
Zima has been a part of the NAIT Ooks soccer team since 2016. He is in his fifth and final year of ACAC eligibility. Breaking this long-standing record hasn't been easy.
"This accomplishment feels absolutely amazing to achieve. With all the amazing players that have come through this league, it just shows you how difficult this record has been to reach. But in saying that, I would never have achieved this success without the help of my teammates. From phenomenal players like Sebastian Cabrera, Zach Kaiser, and current player Cristian Lima, just to name a few, who have helped me grow into a leader and confident player," said Zima.
Former record holder Charles O'Toole has been a part of the NAIT Ooks program for decades. He set the record in 1989 when he was a player before returning years later to take on the role of Head Coach. He coached Matt Zima as a NAIT Ook until he retired in 2021.
"To be passing Charles' 34-year record is a complete honour. Ever since coming to this program, he has taught me an enormous amount of knowledge about the game and how to be a true #9. If I had any questions, he always had the right advice to give. I can't thank him enough for the support and encouragement he has given to me over the previous years to get me to where I am today as a player on and off the pitch," said Zima.
Although Zima is breaking the record, this exciting event is felt throughout the NAIT Ooks team.
"This group of players is extremely tight, and certainly, the group is rallying around Matt. There have been a few occasions where players have given up their own opportunity to get on the scoresheet, which speaks to the group's character," said NAIT Ooks Men's Soccer Head Coach Jeff Paulus.
Matt Zima said the NAIT Ooks have been like a second home to him.
"I could not have asked for a better place to play all 5 of my years. I have been extremely grateful to be surrounded by amazing team medical staff, fitness trainers, coaches, and teammates. All their support has made my time here quite a blessing. I just want to say thank you to all the fans over the years for coming out and supporting the team. I'm proud to be an Ook and proud that this record will still be held by an Ook," said Zima.
The NAIT Ooks have five more regular season games.
Source: https://www.naitooks.com/general/2022-23/releases/20221008qvju7p