An Athletic Director's Insight Into Recruiting A Head Coach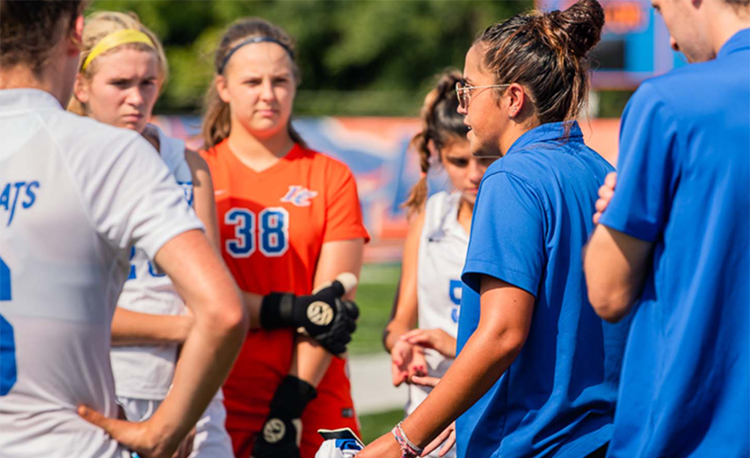 The excerpts following recent article from Women's Soccer Coaching https://www.womenssoccercoaching.com/coaching-advice/inside-a-us-colleges-recruitment-process?utm_source=newsletter&utm_medium=email&utm_campaign=WSC%20Newsletter provides some advice and insights on how to land your next coaching job, here or abroad.
Inside a US college's recruitment process
Coaching Advice by Todd Dooley
University of Texas Permian Basin's athletic director Todd Dooley lifts the lid on his head coach search and reveals his top tips to help you land a similar role
WHEN OUR FORMER HEAD COACH INFORMED ME OF HER INTENTION TO STEP AWAY FROM COACHING, I SAW AN OPPORTUNITY TO FIND A NOT JUST A COACH, BUT A LEADER OF WOMEN.

It had to be someone who understands we expect to build championship programs, not championship teams. A head coach who sees accomplishments and achievements as signposts on the road to success.

As we say at University of Texas Permian Basin (UTPB) – "Pursuing Excellence".

UTPB is an NCAA Division II institution, competing in the Lone Star Conference. Since my arrival as athletic director in November 2020, we have conducted three head-coach searches; women's soccer is the most recent.

Historically, UTPB's women's soccer program enjoyed limited on-field success, winning 12 games since the 2015 campaign.

In August 2020, we opened the D. Kirk Edwards Family Human Performance Center, known as The Kirk.

It houses a 9,000 sq ft weight room and state-of-the-art training room. Additionally, The Kirk includes the women's soccer locker room and coaches' offices directly adjacent to the practice and competition field.

The one absolute in every job search is that it is unique – especially how it unfolds.

Searching for a head coach takes a lot of time and energy, but therein lies the fun of the search. You forge new connections with people in the soccer world and reconnect with your established network.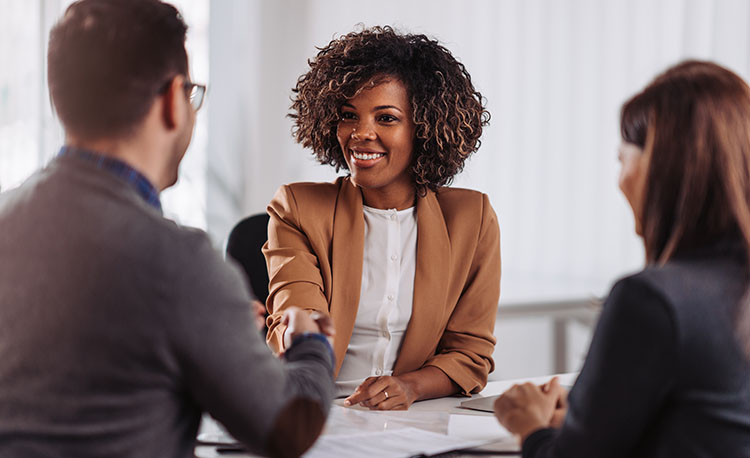 Typically, we advertise head coach roles on national posting sites, including the NCAA Marketplace, the D1 Ticker and the D2 Ticker.
Job openings are always posted to the university's website and we also push the opening to social media to expand our reach.
We received more than 100 applicants for the women's soccer head coach position. I reviewed every single application submitted. The applicants ranged widely in experience, knowledge and success.
My advice to applicants on your best opportunity to stand out is: draft an outstanding cover letter.
Take time, write concisely and correctly. If the cover letter contains misspelled words, bad grammar or goes over more than one page, the application goes into a large stack. And not the stack you want your application materials to land. 
"My advice to stand out to employers is to draft an outstanding cover letter…"
It amazes me how often people discount their cover letter by either writing the bare minimum or failing to write one at all. What a missed opportunity to tell people something about yourself!
A cover letter should brief the reader with your biography, the contents of your resume, personal philosophy, what you bring to the role and how this makes you a good fit. If room remains, include some sort of general knowledge of the locale of the institution.
The 'good fit' part personalizes your application. Obviously, you want the job. But what makes this job more special than any other on the market? Do you possess a tie to the community or the area?
A few years ago, I applied for a job at a university within two hours of where I grew up. The cover letter drove home my familiarity with the area, that the job represented a homecoming of sorts for our family and how much I wanted this role.
The search came down to the person hired and me, but time and again the people involved with the search commented how my cover letter separated me from the field.
Returning to our head coach search, I whittled the applicant pool to a much smaller and manageable candidate pool, but no-one separated themselves from the field.
Also, women were not well represented and I wanted to make sure to include a woman in the candidate pool.
A women's soccer coach in our league graciously allowed me to bother her during the conference tournament to discuss some names, including her current assistant coach. Some of the other names she knew personally and some by reputation only.
Google and a phone become indispensable tools in these searches. Comparing and contrasting coaches' records, sustained success, news articles and social media allowed the field to shrink even more.
At this point I wanted to talk to two or three candidates, with at least two backups in case the primary options all fell through.
The candidates received an email or text directly from me requesting a time to speak to them about our position.
Initial calls led to additional discussions, by phone, text and email. These usually focused on providing information familiarizing the candidate with us, budgets, scholarships, assistant positions and so on.
The conversations also allowed me to better understand the candidates' expectations, motivations and philosophies. For example, if their first question is "how much does it pay?", the chances of a follow-up call decrease dramatically.
Conversations with head coach candidates rarely venture into Xs and Os. Coaches at this level know their respective sports strategically and tactically.
In this case, their particular brand of soccer is not part of the conversation. Overall, I want to know more about the person, not the coach. Character flaws tend to present themselves during this stage.
Anyone can hire a 'gunslinger' to lead a team and win games – perhaps also a championship – as they create a toxic environment. Over time, though, the program fractures.
Focusing on how a candidate lays a strong cultural foundation in order to build a championship program is so important.
Philosophically, does the candidate's vision for the program and the athletic department's vision align? The vison encompasses every fiber of competition, classroom, campus and community.
This brings 'The Fit' around again. Application materials, phone calls and interviews reveal the potential right fit for the candidate as well as the athletics department.
'The Fit' also includes timing, geography, family, support systems, local schools and finances.
For the rest of the article from Women's Soccer Coaching by Todd Dooley, please go to https://www.womenssoccercoaching.com/coaching-advice/inside-a-us-colleges-recruitment-process?utm_source=newsletter&utm_medium=email&utm_campaign=WSC%20Newsletter and subscribe.
About Women's Soccer Coaching Magazine
Women's Soccer Coaching website: https://www.womenssoccercoaching.com/ and monthly digital magazine offers proven, easy to use soccer drills, coaching sessions, practice plans, small-sided
games, warm-ups, training tips and advice. The resources are created for the grassroots youth coach following best practice from around the world and insights from the professional game, with features highlighting female soccer coaches from around the world.