Canada West Unveils 2023 Soccer Schedule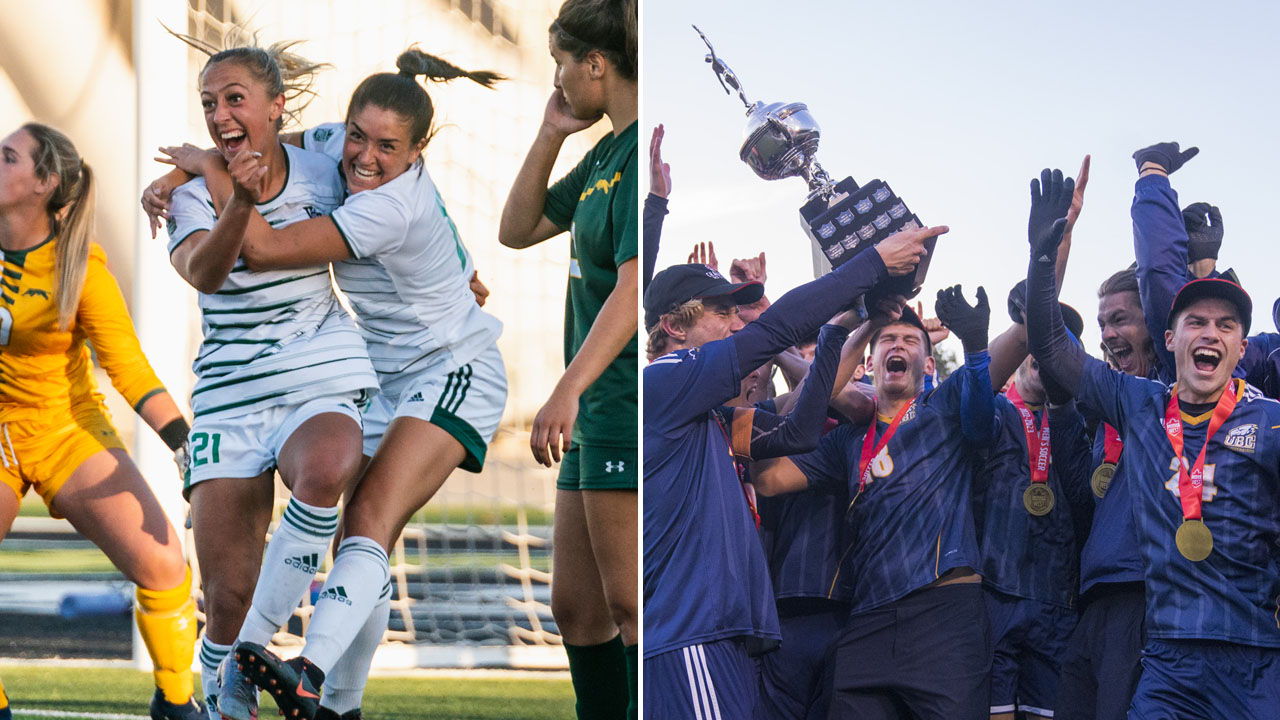 Excerpts of the following story are from the Canada West website on June 12, 2023 https://canada-west.prezly.com/soc-canada-west-announces-2023-soccer-schedule.
And so it begins…
The countdown to another Canada West soccer season is officially on.
The conference has unveiled its 2023 soccer schedule, introducing a slate filled with renewed rivalries and intriguing storylines.
The action starts with opening weekend Aug. 25 to 27, kicking off eight weeks of regular season play running through mid-October. Playoffs begin with women's play-in games on Oct. 21, followed by both men's and women's quarterfinals on Oct. 28.
The Canada West final four will run Nov. 3 to 5, culminating in the crowning of new conference champions.
U SPORTS nationals are set for Nov. 9 to 12 in eastern Canada. The women's tournament will be hosted by Queens University in Kingston, Ont., while Cape Breton University will host the men's tournament in Sydney, N.S.
WSOC: Thunderbirds set out to defend title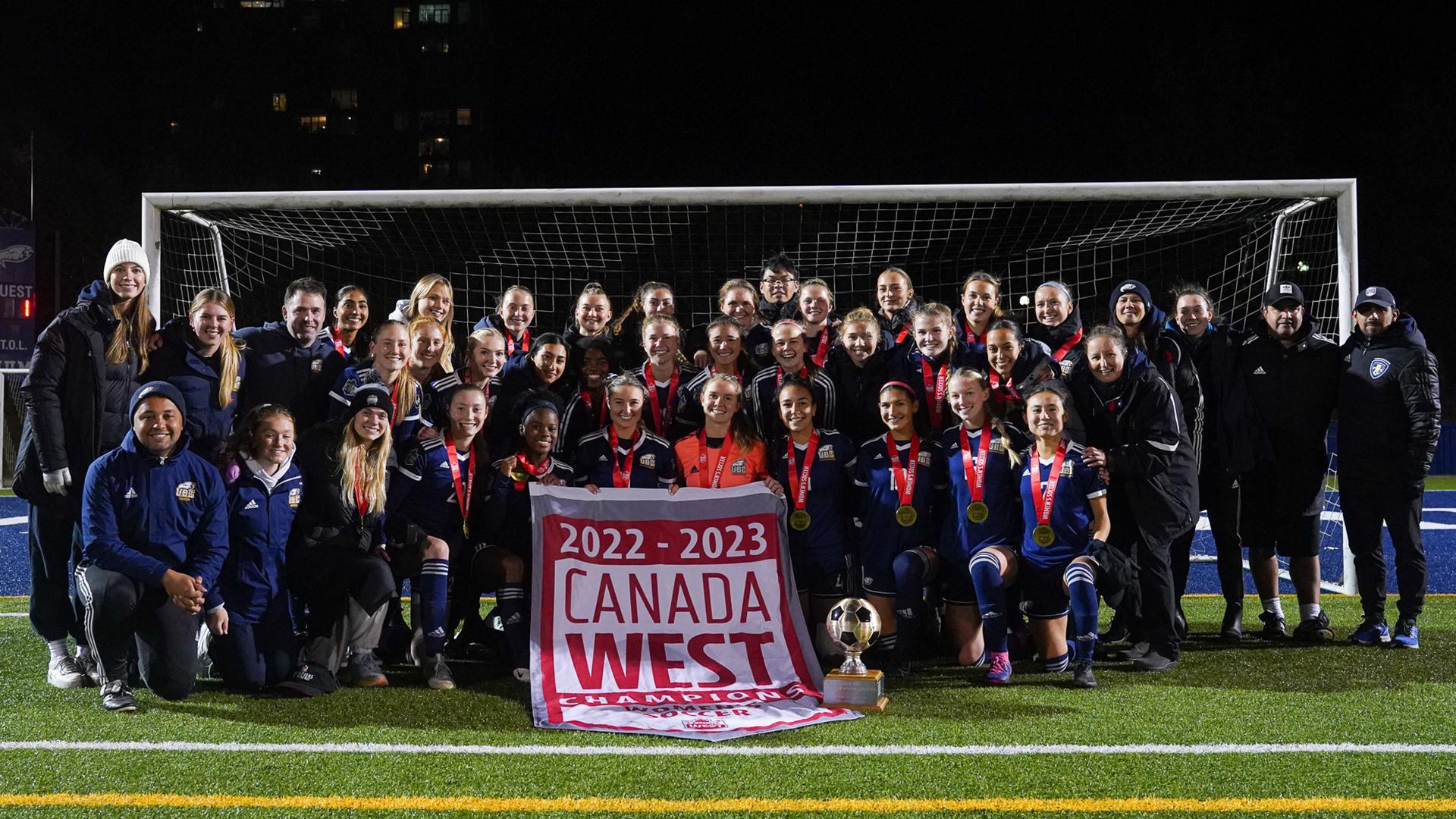 On the women's side, the UBC Thunderbirds will be looking for an encore after a season to remember. The team went 13-1 in last year's regular season before topping Trinity Western University in the Canada West gold medal game, capturing their first conference title since 2016.
Fans won't have to wait long for a championship rematch, as the Spartans and Thunderbirds clash on Aug. 27 in Vancouver.
Mount Royal University, who topped the Prairie Division last season with a 10-3 regular season record, will be the rotating Alberta team joining the Pacific Division this season.
Changes in the coaching ranks for 2023:
Arianne Adams takes over as the head coach of the University of Frasier Valley Cascades women's soccer program after being an assistant with the Simon Fraser University women's program from 2011-2014 and where she played and captained the team. Adams is currently the Assistant Technical Director and Female Development Lead at Surrey United Soccer Club, where she has coached in the BC Soccer Premier League since 2014.
In Lethbridge, Thiago Bastos was tagged to lead the Lethbridge Pronghorn women's soccer program back in February. Originally from Brazil, Bastos leaves Amy Anderson's University of Winnipeg Wesmen staff where he was an Assistant Coach and Futsal Head Coach. Outside of USports, he was the Grassroots Manager for the Manitoba Soccer Association, as well as an Academy Head Coach for the Vancouver Whitecaps Pre-Prospects. Bastos takes the reigns of the Pronghorn program, after something didn't quite work out with previous coach Macky Singh.
MSOC: TRU, UBC look to build on banner seasons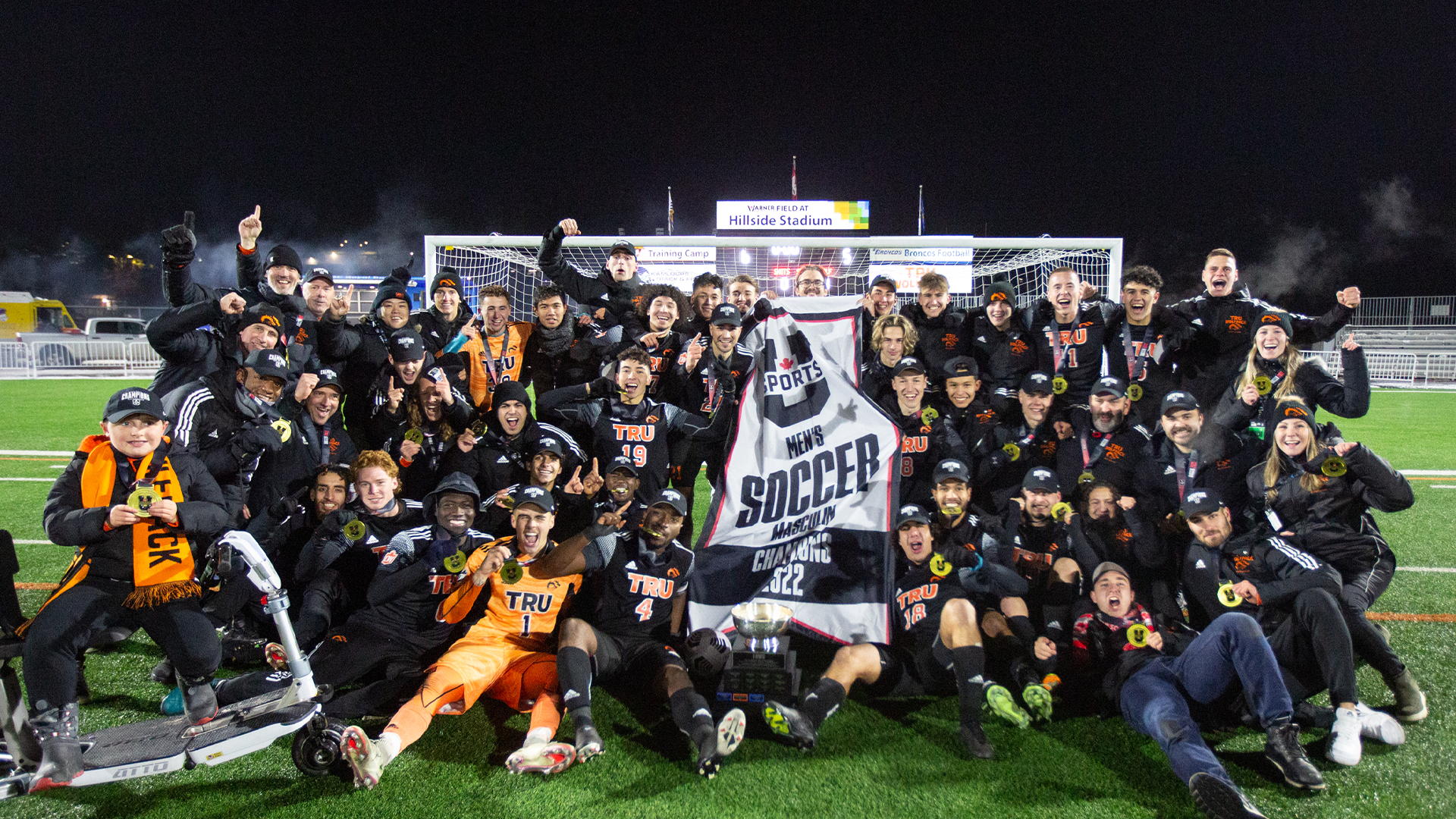 The Thompson Rivers University WolfPack men's soccer team wrote a storybook ending to last season's campaign, claiming their first U SPORTS national championship in front of home supporters in Kamloops. That nationals run featured no shortage of dramatics with three straight penalty shootout victories, including a thrilling defeat of the Canada West champion UBC Thunderbirds in the national title game.
The rivalry between TRU and UBC will be a story to watch this season, with national championship rematches set for Sept. 2 in Kamloops and Oct. 13 in Vancouver.
For their part, UBC will look to continue their overall dominance of Canada West. The Thunderbirds claimed their fifth straight conference title last season, defeating Calgary in a dramatic penalty shootout in the Canada West gold medal game.
UBC will host the Dinos for a rematch on Sept. 22.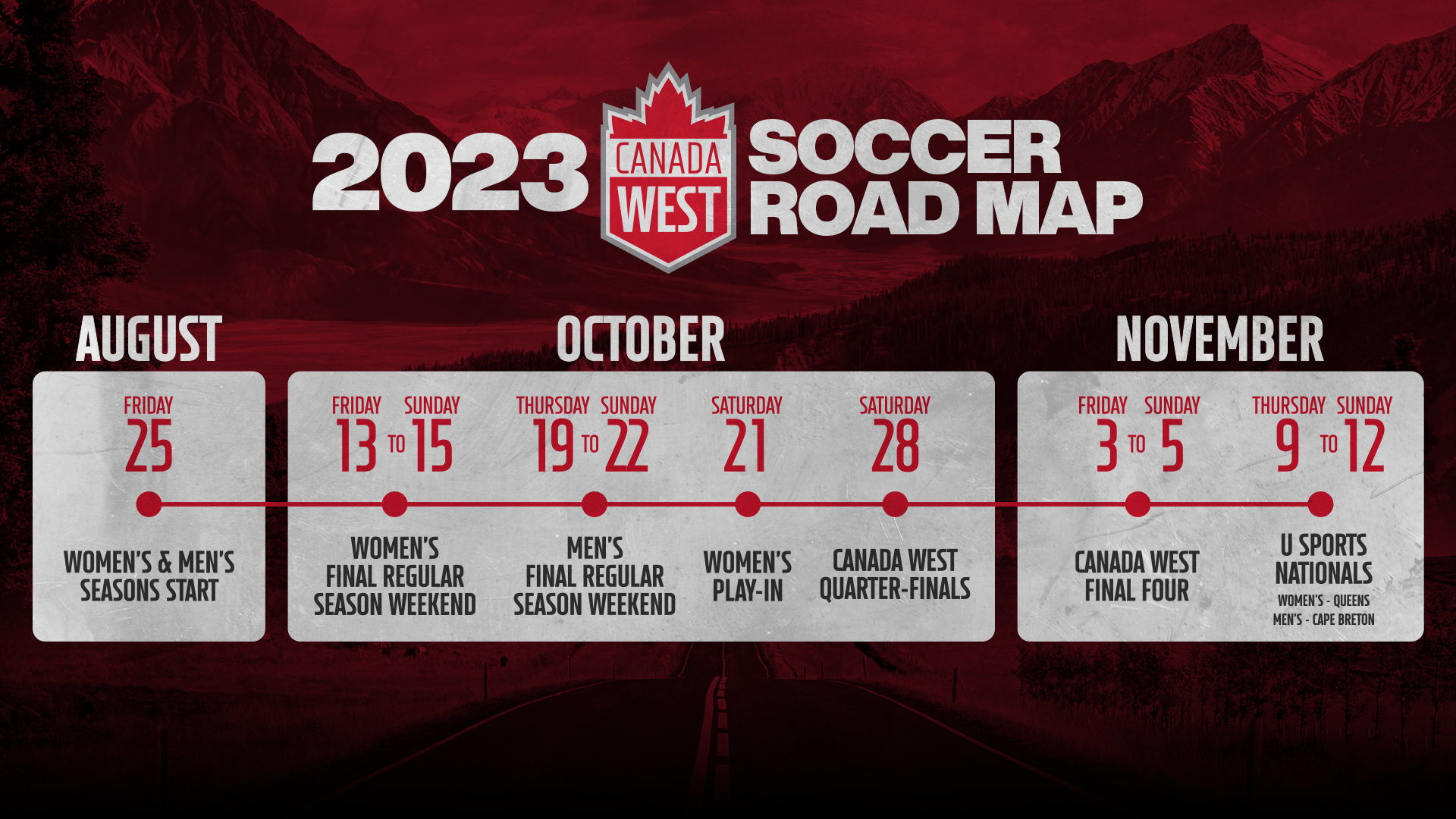 So with questions all around on both sides of the draw, it should be another exciting season to see who makes the trip to Cape Breton and Kingston in November.
For the full schedules please go to:
https://www.canadawest.org/schedules/view/msoc
https://www.canadawest.org/schedules/view/wsoc
Sources: https://canada-west.prezly.com/soc-canada-west-announces-2023-soccer-schedule
https://gocascades.ca/news/2023/1/26/womens-soccer-wsoc-adams-takes-over-cascades-head-coaching-role.aspx
https://gohorns.ca/news/2023/2/22/pronghorns-womens-soccer-welcome-thiago-bastos-as-head-coach.aspx