Canada Soccer Announces Senior Leadership Team Updates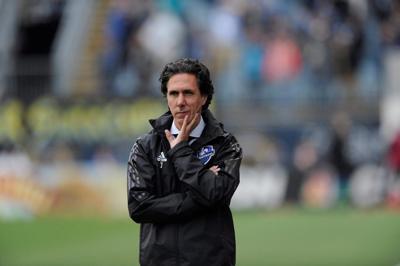 The following story is from Canada soccer via SIRC https://sirc.ca/news/canada-soccer-announces-senior-leadership-updates/.
Global firm selected for General Secretary search; Paulo Senra named chief communications and content officer
Canada Soccer announced today several key senior leadership team updates, including the timelines around the hiring of its new General Secretary and Canada Soccer's Men's National Team Head Coach.
After an extensive request for proposal (RFP) process, Canada Soccer's Board of Directors have selected the global organizational consulting firm, Korn FerryOpens in a new window, to head up the search for Canada Soccer's new General Secretary. The search for the federation's top operational leader is currently underway, expected to be named by the end of this year.
"Given Korn Ferry's impressive global footprint and recent high profile placements within sport in Canada, we are pleased to be working with Korn Ferry and have full confidence in their capacity to immediately begin work required to fill such a critical role in our organization." ​– Charmaine Crooks, President, Canada Soccer
The Board of Directors have also made the decision that the Men's National Team Head Coach position will be filled after the appointment of a new General Secretary.
Mauro Biello, who was most recently the assistant head coach under John Herdman since 2018, will remain the interim coach until a new permanent coach is hired. Biello is a former Canadian international and was the head coach of the Montreal Impact from 2015-2017.
Biello, who was appointed interim head coach of the Men's National Team program on 28 August 2023, has spent the first few weeks filling vacancies on his coaching staff and connecting with members of the Men's National Team. Canada continues to prepare for their upcoming International Friendly against FIFA number 20 ranked Japan on 13 October 2023.
"This is an opportunity of a lifetime, and I want to thank Jason and the entire Canada Soccer Board for their support and confidence. I am truly honoured to be able to take on this coaching role as we head into an important 2024 Copa América qualification period for our men's program." ​– Mauro Biello, interim Head Coach, Men's National Team
Canada Soccer also announced today the appointment of Paulo Senra as the organization's new Chief Communications and Content Officer, where he will be responsible for the overall strategic direction and day-to-day operations.
"Paulo has worked for and alongside some of the largest national and global sport, entertainment, and consumer brands. Adding a communicator and storyteller of his calibre to our organization will have a real impact, as we continue to build and modernize our organization." ​- Jason deVos, interim General Secretary, Canada Soccer
Recently, Senra helped establish esports and gaming company, OverActive Media and helped take the company public on the TSX. He also served as DAZN's Head of PR, collaborating with major sports properties like the NFL, MLS, and UEFA. Prior to these roles, Senra contributed to the success of the CFL including three Grey Cups, and worked for the Canadian Olympic Committee, where he amplified Olympic athlete stories at the Sochi 2014 Olympic Winter Games and in the lead up to the Toronto 2015 Pan American Games.
"With an upcoming home World Cup, the profiling and sharing of the stories behind our game, our programs, and players from grassroots to national teams will take on increased importance. Canada Soccer is quickly becoming one of the most exciting global sports brands in our country, and it is an absolute privilege to take on this role. I'm looking forward to working alongside such a dedicated and exceptional group of individuals." ​- Paulo Senra, Chief Communications & Content Officer, Canada Soccer
Philomène Sully-Bitsi
Communications Coordinator | Coordonnatrice des communications, Canada Soccer
Email: sullybitsip@canadasoccer.com
Marianne Gagné
Women's National Team Communications Manager | Responsable des communications de l'équipe nationale féminine, Canada Soccer
Email: mgagne@canadasoccer.com
Mobile: (613) 402-3869
Sources: https://sirc.ca/news/canada-soccer-announces-senior-leadership-updates/
https://www.thestar.com/sports/soccer/canada-soccer-to-name-new-general-secretary-before-announcing-herdmans-successor/article_8f72ec37-e589-5b85-ad39-4a18f286944f.html