RSEQ Cancels Fall Athletic Calendar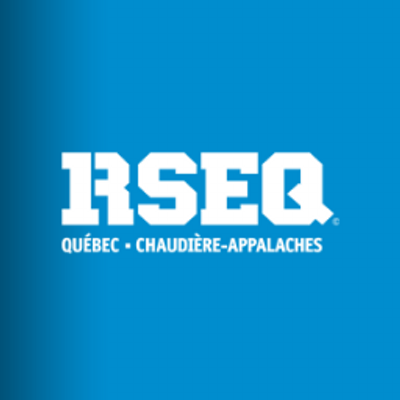 After delaying their decision for as long as possible, the RSEQ university athletic conference announced the cancellation of all fall sports Monday.
The decision comes in the wake of COVID restrictions. The Quebec conference was the last to announce the cancellation or suspension of fall sports.
"This difficult decision made by members of the RSEQ university sector is based primarily on the regional alert system, which may limit the participation of universities," the conference said in their media release.
Student-athletes will not be left in the dark as the RSEQ will allow teams to compete in inter-university games. "…members of the RSEQ university sector will permit activities involving at least two different teams in the following sports: cross-country, golf, and soccer—thus giving universities the flexibility to evolve at their own pace and with their own realities."
With the current situation it is not a surprise the RSEQ university sector followed the path set out by the remaining conferences. The AUS, OUA and Canada West conferences all announced their cancellations, for the AUS the suspension, of their fall sports on June 8th.
This decision was on the heels of the announcement from the RSEQ on August 31, 2020 were to have fall sports back as early as September 14, 2020.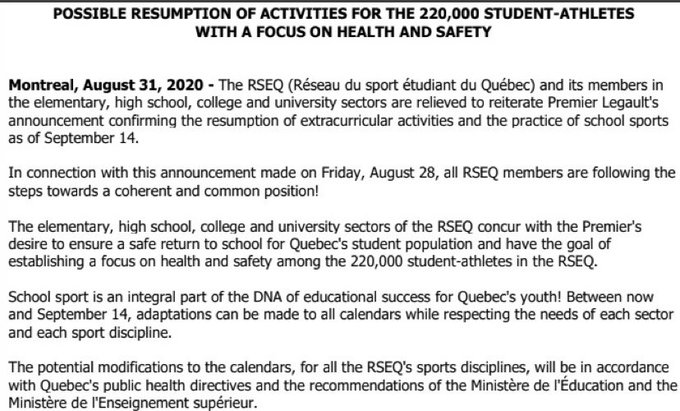 The RSEQ College sector though seems to be on path to continue towards athletic events.while the remaining athletic collegiate divisions have cancelled or suspended, except for the Manitoba Colleges Athletic Conference, who will move forward with a soccer season.
In the same statement the RSEQ had this to say, "Regarding the elementary, high school, and CEGEP sector of the RSEQ, members are announcing an official return to extracurricular activities as well as sports practices authorized in the fall calendar."
As this story changes we will keep you updated.