Trusting Method in the Midst of Madness: A Manchester United vs Arsenal Review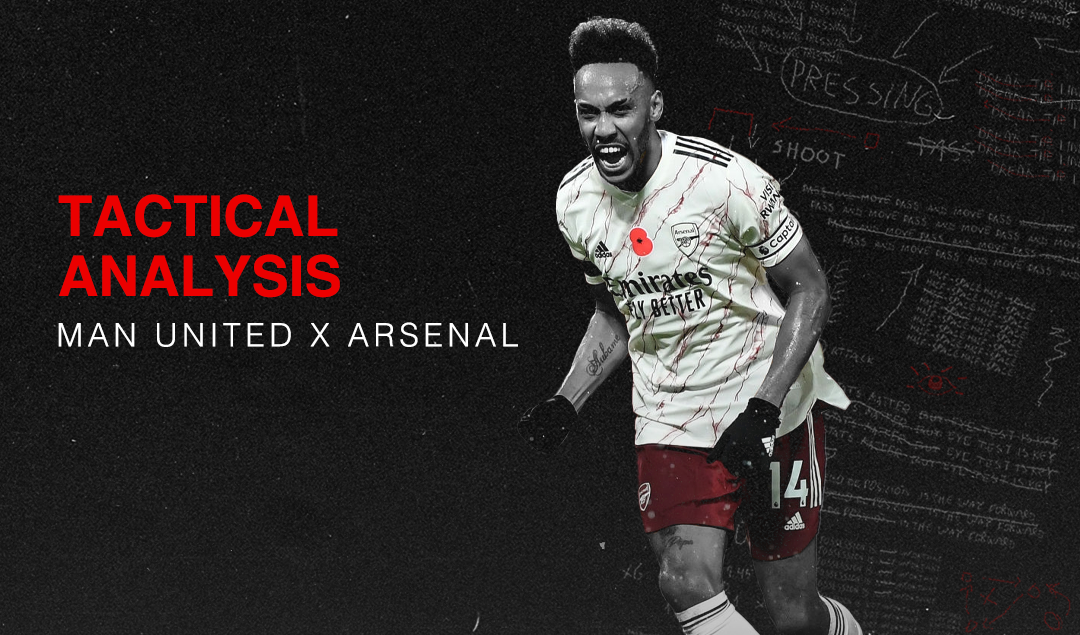 Image courtesy of: @GabFoligno / Shaun Botterill / Getty Images
Most who know me, know that I am a Man U. fan and i9f you didn't, those who hate them, go ahead and laugh, seeing them where they sit in the table is painful as a fan.
But as an analyst and a coach, they're exactly where they should be in the table. Their play has not been at the standard that they expect with the players that they have, and there appears to be a "disconnect" within the ranks of Ole Gunnar Solskjaer's side that has seen them excel in Europe, but stall in England.
Mikel Arteta has different troubles to deal with. From the Mesut Özil saga, to sometime "unrealistic expectations" of an organization that has been in decline for a few seasons now. He has many "Gunner's" fans longing for recent glory days, but trying to fix something that has been in "disrepair" for a few seasons is no small task. Arteta appears to be having a better time right now that his counterpart from their date on November 1st, but his struggles in "righting the ship" are different from Solskjaer's, where the pressures to succeed are much the same.
Ahmed Shooble in Breaking the Lines on November 2, 2020, https://breakingthelines.com/tactical-analysis/trusting-method-in-the-midst-of-madness-a-manchester-united-vs-arsenal-review/ breaks down last Sunday's match of two teams languishing at the bottom half of the table and before Saturday November 7th, with Man U 4 points above the relegation zone.
Enjoy and comment if you wish.
Julian
Trusting Method in the Midst of Madness: A Manchester United vs Arsenal Review
Courtesy of "Breaking the Lines"; Story by Ahmed Shooble November 2, 2020
Going into their game on Sunday, Ole Gunnar Solskjaer and Mikel Arteta found themselves in tough positions. Both managers had raised eyebrows with some worrying performances and languished in the bottom half of the table. Questions were being asked about the impact these managers had in their respective tenures.
Traditionally, when clubs like Manchester United and Arsenal get off to shaky starts, the inevitable comparisons with previous managers appear seemingly from nowhere and without much in the way of context. But the fact remains that Arsenal have struggled to create chances and United have… well… simply struggled at times.
So, a game involving two teams who like to play in transition but can also be very organised when sat back had all the makings for two wildly differing outcomes. Either the game was to peter out into a stalemate or grow into a counter attacking slobber knocker where both sides exchanged shattering blows like heavyweight boxers in the final round. Either both teams would fail to really come out of their shells in fear of being caught on the break or the pressure would have risen to such a level that pipes would have had no choice but to burst.
Yet, in keeping with this season's theme of unpredictability, neither outcome transpired. An opportunity for both managers to make a statement to their critics ended up being another dually cautious affair but one which elevated the reputation of the winner and stagnated the rising stock of the loser.
Firstly, Solskjaer's choice of formation was peculiar. Opting for a diamond after success against RB Leipzig – a totally different beast to Arsenal – can be seen as naïve. Aaron Wan-Bissaka and Luke Shaw are not full backs who are accustomed to the up and down nature of that role in that system.
The Norwegian manager's defensive approach to the diamond prohibited the full backs getting forward as much in favour of keeping Victor Lindeløf and Harry Maguire company when Arsenal broke. United were left without enough legitimate wide options going forward and allowed Arsenal to congest and dominate the midfield with just two central midfielders to United's four.
Beyond the formation issues, Arsenal's aggressive showing punctuated United's struggles. They could barely play the ball beyond Arsenal's attacking line and when they did, the Arsenal players converged to win the ball back like antibodies discovering a viral breach.
Arteta employed a tight man-oriented pressing system with Gabriel going as far as following Mason Greenwood beyond the halfway line as the forward dropped deep for a short pass. Solskjaer eventually reverted United back to basics with a 4-2-3-1 in the second half, giving them the security of a double pivot with the width that was lacking in the diamond. But while this injected some much needed (but ultimately temporary) solidity to United's defensive shape, they were still toothless in the final third.
Meanwhile, for all their midfield domination, Arsenal's best chances emerged from sloppy United errors in dangerous areas of the pitch. In the 39th minute, Lindeløf was dispossessed after attempting to carry the ball out which led to Willian's effort kissing the top of the crossbar.
Early in the second half, Marcus Rashford's loose pass on the half way line resulted in Pierre-Emerick Aubameyang's curling shot in just seven seconds. Bukayo Saka's first half header could have been avoided with some tighter marking in the box. So, it was only natural for Arsenal to punish United after their biggest mistake of the game: Paul Pogba's clumsy challenge on Héctor Bellerín.
This was not a game blessed with the attacking quality we came to know in years gone by and it may not return to that level for some time. Instead it was a battle for order in a league filled with chaos and the manager with the more methodical approach rose victorious. In their first away win against the 'big six' in over five years, Arsenal are beginning to see the virtues of trusting method in the midst of madness.