Where Are We Now, And Where Are We Going…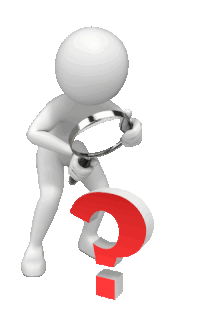 Enrique Domingo – Post Coach Contributor
March 11, 2021
As Canadian colleges and universities wait on the resumption of varsity sports, some student-athletes and coaches may believe that suspending varsity sports was not the best choice. Just like in the U.S., where the NCAA did resume their Division l competitions, but not all of them.
When comparing USports and the CCAA to the NCAA, there is a significant difference in almost all aspects, but, regardless of the difference between each athletic association, the NCAA only resumed their most relevant competition, Division I.
Although Division I is a Collegiate Athletic Association, it cannot be compared to either of the two Canadian Post Secondary associations, since many of the NCAA schools have budgets with as much funding as some team is many professional sports leagues, which is one of the main reasons why the Division I was able to resume.
The CCAA and Usports could be compared with Division II and III since all of them decided to suspend their competitions, even though the NCAA decided to delay all Division II and III competitions until fall.
Despite the NCAA's decision of resuming intercollegiate sports in spring, the CCAA responded to several questions in a COVID-19 Response FAQ, where one of them asked if the season would restart.
"A decision on fall 2021 sports will be made in the spring of 2021 to allow for planning. A failure of this due to health protocols will call for winter 2021-22 sports to be made during the fall 2021 semester in collaboration with the member institutions and senior administrations. The possibility of offering a spring 2021 season for suspended fall 2020 sports was part of the ongoing discussions."
For associations that don't even make a fraction of the NCAA's total revenue, it is a hard task to cover medical expenses and Covid testing of every single student athlete. This is part due to the revenues that are created from football and basketball programs.
For example, if any Canadian Collegiate Athletic Association or USports members had to follow the same regulations as American schools, each student athlete would have to undergo a COVID test at least once every week, and in some cases 2 to 3 times a week.
In this case, Usports and the CCAA combined would have to cover medical expenses and Covid Tests for nearly 15,000 students.
Although each athletic organization would have to cover the expenses of all student athletes, their respective competition will take place for three months at the most, whereas in the U.S, each competition takes place for longer.
Nearly 1.1 million Canadians have been vaccinated and as we advance with national vaccination programs, the return to play could be closer since all student athletes would be able to play in a safe environment, again dependent on variant strains of the virus.
As of now, Usport and the CCAA have not confirmed if the fall season will take place, but are continuing to explore options and will make a decision in late spring.
Stay tuned for further developments.