Behind Closed Doors: The Most Iconic Halftime Moments in Football History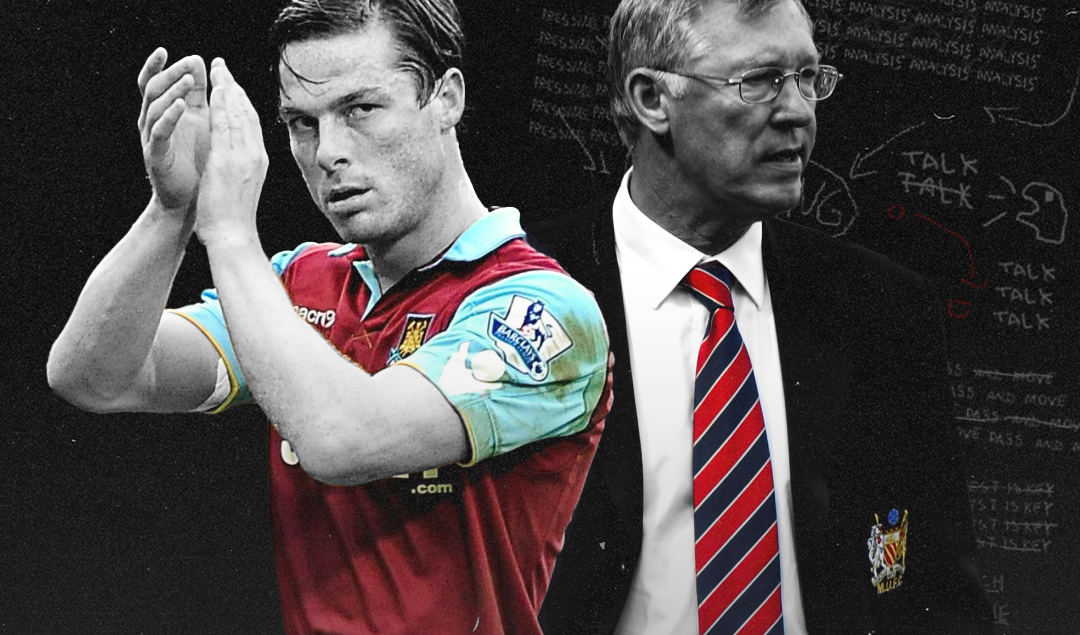 The following excerpt of this story from July 1, 2021 by Richard Sayell is courtesy of Breaking the Lines https://breakingthelines.com/historical/behind-closed-doors-the-most-iconic-halftime-moments-in-football-history/.
Whether it's heart attacks or fistfights, historic speeches or cathartic rants, the halftime dressing room is a lion's den…
They say football is a game of two halves but that short interval between when the players traipse back to the dressing room is often overlooked amidst the excitement of the game. This is where matches are won and lost – where managers make tactical tweaks from a whiteboard and attempt to rally their troops together with inspiring monologues that rival the likes of Winston Churchill himself.
As fans take this time to grab themselves a drink or check up on the latest scores, managers are busy plotting their next move. While some prefer to encourage their players with quiet words of wisdom, others take a more disciplinary approach. Whether it's kicking laundry baskets, throwing teacups or a good old-fashioned tongue-lashing, there is no shortage of iconic halftime moments.
Where else to start than Sir Alex Ferguson? The Scotsman was without doubt one of the greatest managers to ever grace a dugout, but he didn't get there by always playing nice. Known for his cathartic rants inside the dressing room, Ferguson takes the cake when it comes to instilling discipline.
During his remarkable 27-year tenure at Manchester United, many tales of his explosive temperament have emerged. Reportedly, his halftime censures were so ruthless that England midfielder Peter Barnes hid himself in the communal baths during the halftime break to avoid becoming Ferguson's latest chew toy. 
Ferguson wasn't alone in displaying such conduct. There are many other managers who were equally feral in their desperation to win matches; so much so that their halftime tirades would seem like a fox in a henhouse. Ron Atkinson reportedly exchanged blows with Dalian Atkinson in the dressing room while managing Aston Villa. Meanwhile, John Sitton also rolled up his sleeves when his Leyton Orient team arrived back from a dismal first-half against Blackpool in 1995, threatening two of his players with clenched fists before sacking defender Terry Howard.
Another recognisable figure who let his emotions get the better of him is Roy Keane. This shouldn't come as a great surprise to any football enthusiast – with a destructive temper that manifested itself on the pitch, Keane wasn't all that different in the dugout either. While coaching Sunderland in 2007, the Irishman took out his frustrations by drop kicking a chalkboard during the halftime interval against Everton. After losing the game 7-1, it's terrifying to imagine what karate moves Keane executed following the full-time whistle.
Nothing quite rouses the team like a heartfelt speech from your Number 8. Not known for being outspoken, Scott Parker went full Al Pacino for his halftime talk when his dejected West Ham team marched down the tunnel trailing 3-0 to West Bromwich Albion in 2011. The Hammers looked completely dispirited, staring down the barrel of another away defeat to leave them anchored in the relegation zone. But along came the English midfielder who flourished his claret and blue cape and delivered an epic call-to-arms.
Carlton Cole reminisced Parker's emotive outpouring in an interview with BBC. "Scott was in the zone. I've never seen him like that. If you were there you would have had a tear in your eye." Whatever was said, it clearly took effect as Avram Grant watched his team complete a remarkable turnaround in the second half thanks to a brace from Demba Ba.
One man who isn't so graceful with his words is Neil Warnock. The 72-year-old manager has produced some priceless moments throughout his long career in football but perhaps none so memorable as his halftime talk while at Huddersfield Town in 1995.
Vexed by his side's first half performance against Shrewsbury Town, Warnock gave his players an uncensored outburst of home truths that could be heard from the stands. With the prospect of promotion from League Two still firmly in their sights, Warnock pulled no punches when it came to motivating his side.
As the players conducted their own inquest amongst themselves, a frustrated Warnock stood in the showers with a cup of tea before unleashing hell upon the dressing room. Despite his hailstorm of profanity, Huddersfield went on to lose the game 2-1. Though it didn't prevail on that occasion, his acrimonious approach to halftime talks has been effective over the years.
For the rest of the story by Richard Sayell, please go to https://breakingthelines.com/historical/behind-closed-doors-the-most-iconic-halftime-moments-in-football-history/.