Les Carabins Continue to Set the Tone For The Playoffs In RSEQ Men's Soccer

So the RESQ Men's soccer playoffs are set and Montreal is again the standard to which everyone else is trying to measure up to.
Coach Pat Raimondo's Carabin are looking for their third National Championship in 4 years and have become the latest standard for the entire U Sports Men's Soccer landscape.
Courtesy RSEQ-stats.ca: http://www.rseq-stats.ca/universitaire/soccer-m/
Last week's Number 3 Nationally ranked team is the favorite to come out of the RSEQ and is an odds on favorite to repeat as the U Sports National Champion, and with good reason. They haven't really missed a beat in the Quebec conference losing only one game this year 2-1 to UQAM after a slow start post National championship when they were still finding their legs as a group. Now they are rolling and if they stay true to their form they should be visiting BC early next month. But first they have to dispatch the Laval Rouge et Or to get to the final.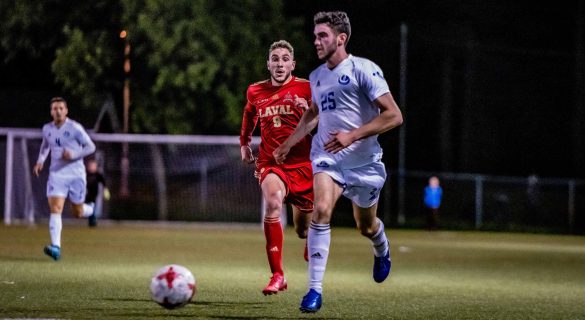 Shany Black's UQTR Patriotes finished the season in second place this year six points behind Montreal, hoping to regain the glory from 2019 and returning to the National Championships
This weekend should be worth the watch.
Soccer U M (2022-2023) • Calendrier des éliminatoires
#
Date
Heure
Visiteur
Résultat
Receveur
Endroit
Web
Demi-finale
SM01
Ven
2022-10-28
20:15
Laval
Montréal
Terrain Vincent d'Indy
Demi-finale
SM02
Ven
2022-10-28
19:30
UQAM
UQTR
CAPS
Web
Finale
SM03
Ven
2022-11-04
à déterminer
Gagnant D-F
Gagnant D-F
Courtesy RSEQ-stats.ca: http://www.rseq-stats.ca/universitaire/soccer-m/