Step Number 1: A Provincial Championship… And Then…

Looking at the RESQ Women's soccer standings and going into the playoffs, it looks not only like it will come down to a question of who will hold the RSEQ Championship trophy at the end of the week, but also are they just jockeying for positions when Les Rouge et Or host the USports National Championships November 10th – 13th.
Courtesy of RESQ.ca: http://www.rseq-stats.ca/universitaire/soccer-f/
Last week's Number 4 nationally ranked Carabin de Montreal, finished first overall in the RSEQ, but by only three points over their rival Laval Rouge et Or.
Number 6 ranked Laval holds the season's edge over Montreal as they won both games this season 1-0 and 2-1, and had a chance to finish first overall this past weekend, but as much as the Laval players tried everything in the second half of their game with the Citadins de l'UQAM, they unfortunately had to settle for a 0-0 draw on Sunday afternoon, at TELUS-UL Stadium.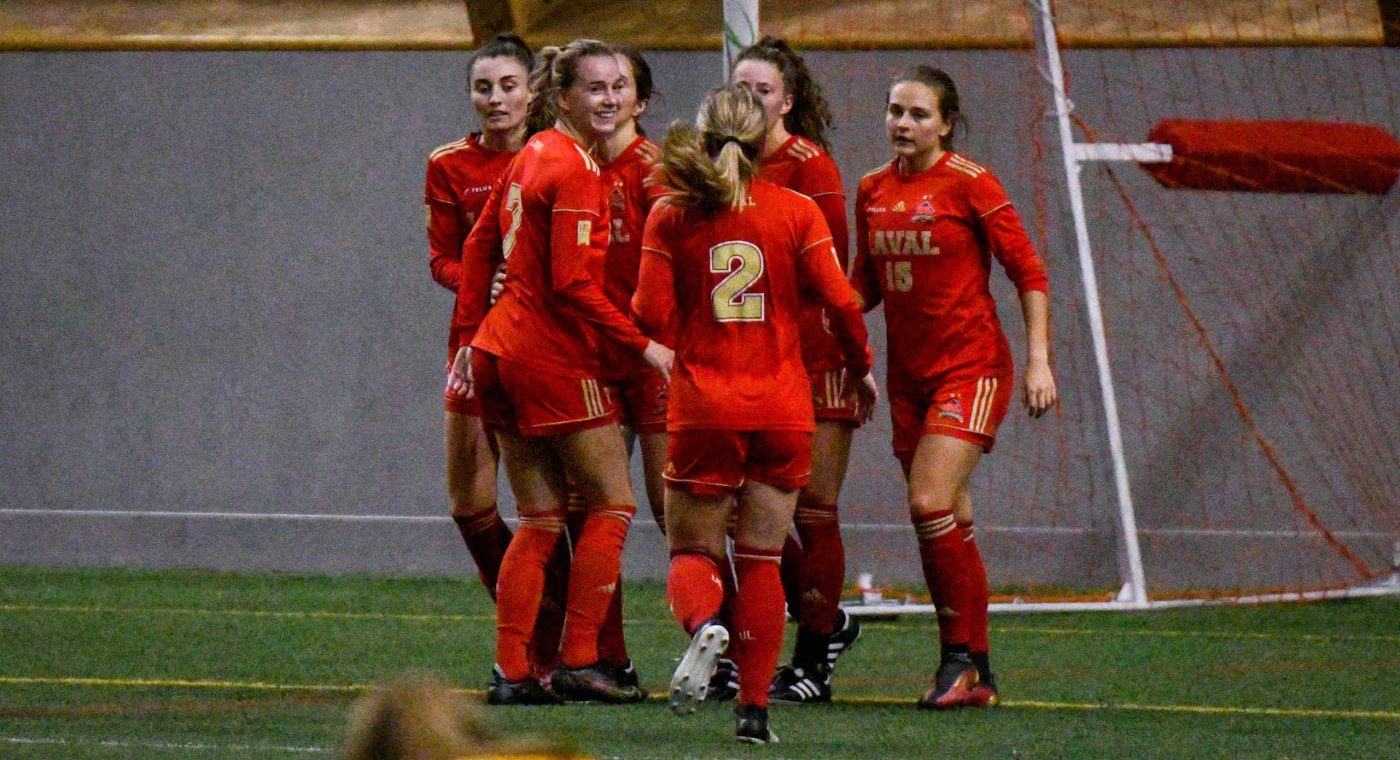 With a second place in the standings, Laval will begin its playoff run in front of its fans at TELUS-UL Stadium against McGill who advances to confront second-place Laval (10-1-3) in a sudden-death semifinal at Quebec City Friday.
The Martlets this year posted a 6-5-3 record to finish one point ahead of fourth-place UQAM (5-4-5).
So the next question for the championships is, "Can Montreal solve Laval, or is this just a formality?" It's hard to win three times over a team in a season and this may just be meeting number three, with the hope that meeting number four comes for these two teams in a National final on November 13th.
For their part les Carabins will face the Citadins de l'UQAM in the provincial semi-finals at home on Friday, October 28, at Vincent d'Indy field at 6 p.m.
Soccer U F (2022-2023) • Calendrier des éliminatoires
#
Date
Heure
Visiteur
Résultat
Receveur
Endroit
Web
Demi-finale
SF01
Ven
2022-10-28
18:00
UQAM
Montréal
Terrain Vincent d'Indy
Demi-finale
SF02
Ven
2022-10-28
19:00
McGill
Laval
Stade TELUS-UL
Web
Finale
SF03
Ven
2022-11-04
à déterminer
Gagnant D-F
Gagnant D-F
Courtesy of RESQ.ca: http://www.rseq-stats.ca/universitaire/soccer-f/
Fun times ahead this weekend.