CCAA 2023 Women's Soccer Coach Of The Year Nominees
Let's take a look at this years 2023 Coach of the Year nominees from the five conferences of the CCAA in the PACWEST, ACAC, MCAC, OUAA, RSEQ and ACAA.
PACWEST
Coach of the Year – Bobbi Taylor – VIU Mariners (second consecutive season)
For the second consecutive year Coach Bobbi Taylor of the Vancouver Island Mariners is the PACWEST Women's Soccer Coach of the Year.
The Mariners' Gaffer was able to guide the team through a challenging 2023 season to a 3-5-4 overall record for a third place finish in the challenging PACWEST where they bowed out to the eventual champion and Provincial representatives in Summerside, PE this week the Dawson Royals.
Coach Taylor is also the head coach of the Harborside FC League 1 BC entry and will be the PACWEST's representative at the CCAA National banquet for the National Coach of the Year award.
ACAC
North Female Coach of the Year – FRANCO IMBROGNO – Concordia Thunder:
The Alberta Colleges Athletic Conference (ACAC) is delighted to announce Franco Imbrogno of the Concordia Thunder as the recipient of the 2023-24 ACAC Women's North Coach of the Year award.
Franco Imbrogno, the esteemed head coach of the Concordia Thunder's women's soccer program, has been a presence within the ACAC and Concordia University of Edmonton for over a decade. This season, Imbrogno has led the Thunder to a series of triumphs, guiding the team to unparalleled success. Under his leadership, the Concordia Women's Soccer team has showcased remarkable skills, unwavering determination, and exceptional teamwork, setting the standard for years to come.
Throughout the 2023-24 season, Imbrogno's coaching has shone brightly. The Thunder's dominance this season is reflected in their impressive statistics, which include an overall record of 11-0-1. They will carry a seven-game winning streak into the ACAC Women's Soccer Championship.
Nate MacLellan, Director of Athletics & Recreation at Concordia University of Edmonton, said, "I want to congratulate Frank and thank him for all of his hard work, and passion he brings to this team. His dedication and coaching expertise have been instrumental in the Thunder's success. It's a testament to his outstanding contributions and unwavering commitment to our athletes."
This prestigious accolade wase formally celebrated at the 2023 ACAC Women's Soccer Championship, hosted by NAIT, TKU, and CUE in Edmonton, Alberta.
---
South Female Coach of the Year – SEAN CAREY – Lethbridge Kodiaks:
The Alberta Colleges Athletic Conference (ACAC) proudly announces Sean Carey of the Lethbridge Kodiaks as the recipient of the 2023-24 ACAC Women's Soccer South Division Coach of the Year.
Coach Carey is currently in his seventh season at the helm of both the Men's and Women's Soccer programs at Lethbridge College. This marks Coach Carey's third time earning the prestigious honor of South Division Coach of the Year during his seven-year tenure. The Kodiaks women's soccer team made history with their outstanding season, boasting the program's best-ever record of 11-1 in the regular season. Their remarkable performance clinched the top spot in the ACAC South Division, earning them a first-round bye in the upcoming championships.
"Sean and his staff have built the Kodiaks Soccer program into a perennial contender and the commitment and time that takes is amazing to watch," says Todd Caughlin, Kodiaks Athletics Director. "The fact that Sean has earned this honor three times in his seven year tenure supports what the program accomplishes year in and out! We are very proud of Sean and his staff for earning this recognition!"
This prestigious accolade was formally acknowledged at the 2023 ACAC Women's Soccer Championship, hosted by NAIT, TKU, and Concordia in Edmonton, Alberta.
MCAC
MCAC Coach of the Year – Tory Walker – Providence University Pilots
Coaches expect players to learn from training camp through the final whistle of their last game, from their first year through their fifth.
At Providence University College, it helps that the Pilots women's soccer head coach is leading by example. Tory Walker completed his national "B" license in the spring, then led his team to a 10-2-0 record and first place in MCAC women's soccer.
Walker is the MCAC women's soccer coach of the year.
"Completing that gives you as a coach an extra feeling of confidence, provides you additional training but provides players more belief in you as a coach," said PUC athletic director Russell Willms.
"All those things helped his program take a step forward this year."
Willms, who assumed his role earlier this year, already knew Walker could coach a successful team but was impressed when he finally got to watch him work behind the scenes. He noted Walker's focus on team culture and ability to generate a strong community feel within the team.
"When you have a large roster of competitive players, managing those players is not always the easiest thing to do, to keep them all feeling like they are contributing and being useful team members, but he tends to do a really good job of that," Willms said.
Walker has proven a strong recruiter, assembling a team with 10 players from B.C. and two Albertans, but has also retained players well and has a good mix of veterans and rookies who have jumped in to contribute to the team's success.
"We have probably one of the most veteran rosters and they're ready now to establish themselves as the premier team," Willms said.
The Provincial champion Pilots will forego the CCAA National Championships to defend their National Christian Colleges Athletic Association title which they won in 2022 at the NCCAA National Tournament in Kissimmee, FL next week if they are successful in winning their playoff game today (November 7th) in Minneapolis, MN.
OCAA
West Coach of the Year – Steve Vagnini – St. Clair
St. Clair College women's soccer head coach Steve Vagnini was recently named the OCAA West Division and OCAA overall coach of the year.
He will be the OCAA nominee for the CCAA Women's Soccer Coach of the Year which will be announced on Tuesday, November 7 at the Women's Soccer National Championship Banquet in Prince Edward Island.
After taking time off from coaching, Vagnini returned to the program last year and has directed a significant turnaround this season. The Saints finished in 2nd place in the OCAA West Division this season with a record of 7 wins, 1 loss and 2 ties. The Saints scored 46 goals, allowing only 6 in their 10 regular season games. In the previous year, the St. Clair women finished in 8th place, missing the playoffs with a record of 2 wins, 7 losses and 1 tie after scoring just 7 goals and allowing 21.
The St. Clair women have only one returning player from last season and are arguably the youngest team in Canada with 16 players born in 2005.
The Saints have qualified for the OCAA Final Four Championship this Friday and Saturday at the Ontario Soccer Centre. St. Clair earned their way into the tournament after defeating Niagara 6-0 and Centennial. In their 10 regular season games and 2 playoff games the Saints have an amazing 9 shutouts. This will be the Saints first appearance in the provincial semifinal since 2015, when they earned OCAA Bronze.
The Saints will have their work cut out for them facing the Seneca Sting on Friday at 4 pm. Humber will take on Durham in the other semi-final at 1 pm. The winners will play for Gold on Saturday at 4 pm while the losers will play for Bronze at 1 pm. Seneca was first in the East Division with a record of 9 wins and 1 loss. They are ranked 1st in Ontario and 2nd in Canada. The Saints are ranked 5th in Ontario.
Vagnini has previously won the OCAA West Division and overall coach of the year in 2014, 2015, and 2016. He won the CCAA Coach of the Year in 2015. This is Vagnini's fifth season as head coach of the women's outdoor team. His regular season record is 29 wins, 11 loses and 8 ties. In the playoffs Vagnini is 7-4 heading into the Championship this weekend.
East Coach of the Year – Rich Hurst – Centennial College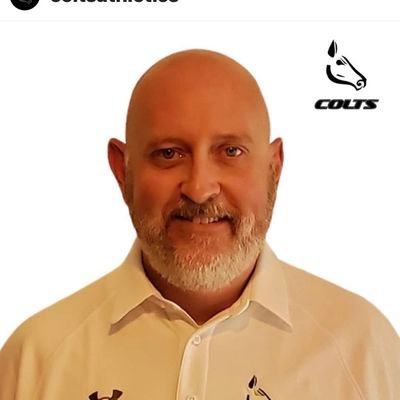 Centennial's Rich Hirst is the East Division Coach of the Year. The Colts had a six point improvement in the standings from last season with a record of 7-1-2, allowing just six goals against.
Coach Hirst has just completed his third season as the Head Coach of the Centennial College Colts Women's Soccer Program, and brings an ample amount of experience developing, identifying and assisting female student-athletes to the college environment in both Canada and the United States. Outside of his Centennial duties, he is the Co-Founder/Director of Technical and Business Operations for FC Durham Academy and prior to that has held Technical Director positions with Durham Region Soccer Association and Ajax FC, as well as team coaching positions at Ajax FC, Ajax United SC and the Oshawa Kicks SC. Coach Hirst has assisted over 210 female student-athletes to university and college soccer across Canada and the United States.
Over his 31-year coaching career, he has had the opportunity to coach many National, Provincial and College level female athletes, as well as leading youth teams to Ontario Cup Championships and Canadian National Championships.
RSEQ
RSEQ Coach of the Year Vincent Orsida – Champlain Saint-Lambert Cavaliers
Vincent Orsida on being named this year's RSEQ Coach of the Year in D1 Women's Soccer.
Since being names the Head Coach of the Cavaliers program on June 2, 2022, the native of France, has worked with les Mistral de Sherbrooke, l'Université de Sherbrooke, and is currently the Directeur sportif with C.S. Boucherville. He continues his work in the soccer community while coaching the Cavaliers to a 9-6-5 record over the past two seasons, taking the Cavaliers from a 6th place finish in 2022 in RSEQ D1 Women's Soccer, to a 1st place finish in the regular season and a RSEQ Gold medal in the playoffs.
ACAA
ACAA Women's Coach of the Year – Jonathan Vos – Holland College Hurricanes
Holland College's Head coach, Jonathan Vos, was named the 2023 ACAA Coach of the Year.
The coaching fixture in Holland College Men's soccer and the former Technical Director of PEI Soccer was tasked with bringing a positive set of results this season since Holland College is hosting the CCAA Women's Soccer Championships November 8 – 11, 2023 in Summerside PE.
With the ACAA Championship under his arm, the seven-time ACAA Champions (2008, 2010, 2013, 2016, 2019, 2021, 2023) are looking to keep the CCAA Championship banner and trophy at home in Summerside after Saturday.
Sources: https://mariners.viu.ca/sports/wsoc/coaches/Bobbie_Taylor
https://www.pacwestbc.ca/sports/wsoc/2023-24/releases/20231025-WSC-All-Stars
https://www.acac.ab.ca/general/2023-24/releases/20231024WSOCcoty
https://pilots.prov.ca/athletics/teams/women-s-soccer/scheduleresultsroster/?roster
https://mcacathletics.ca/sports/wsoc/2023-24/releases/20231024toxmez
https://www.ocaa.com/sports/wsoc/2023-24/releases/10202023ocaaawards
https://www.saintsathletics.ca/sports/wsoc/2023-24/releases/20231025mlvmtc
https://www.stclaircollege.ca/news/2023/st-clairs-vagnini-wins-ocaa-womens-soccer-coach-year
Cavaliers Capture Accolades with 2023 RSEQ All-Star Awards
https://www.facebook.com/champlain.cavaliers/
http://www.rseq-stats.ca/collegial/soccer-f-d1/stats/2022/resultats.php
http://www.rseq-stats.ca/collegial/soccer-f-d1/
https://acaa.ca/general/2023-24/2023-2024_Soccer_Award_Winners
https://hollandcollege.com/athletics/Womens%20Soccer.
html https://www.gocolts.ca/sports/wsoc/coaches/rich_hirst?view=bio